Editor's Power Tool Review
Check below to find the latest tool review from the editors at Tool-Rank. We review the tools we think you would find the most helpful, so you can shop with confidence. We have tool reviews from major brands like Milwaukee Tool, DeWalt, Makita, Dremel, Bosch, etc.
Power Tool Reviews
Cordless Tool Reviews
Hand Tool Reviews
Multi Tool Reviews
Circular Saw Reviews
and much much more.
If you would like to see a specific tool review, let us know. After all, we are here to help you. We like to do tool reviews that are unique and fun, but we also enjoy reviewing the standard tool you would use for everyday projects. We review tools from small Mom & Pop manufacturers, to large world brands, everything from Ryobi to Milwaukee.
Chris   November 16, 2022  
0
20
When Anker asked if I wanted to review their new Anker 757 PowerHouse portable power station, I wasn't sure if it would be a good fit for ToolRank. All I knew about Anker at that point was that they made phone chargers and USB power banks. I questioned if something like the 757 PowerHouse could really compete against portable power stations built by the big tool companies specifically for workshop and jobsite use. Are they even in the same class? The Anker Rep. I spoke with seemed to think so, and that was all that I needed to hear...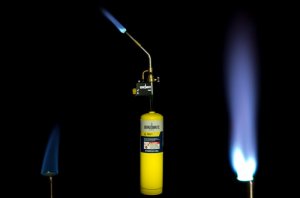 Gary   November 15, 2017  
0
4
Since Bernzomatic will be featuring the TS8000 torch kit as a Home Depot Black Friday deal, they've asked us to take a closer look at their latest auto-start ignition, adjustable flame hand Torch. The holiday promotions will include a savings of up to $10 on the TS8000KC Torch and cylinder kit and up to $6.59 on a 2-pack of MAP-Pro fuel cylinders at Home Depot. The deals will run at the Home Depot beginning today and will last until November 29th.
Gary   August 02, 2017  
0
19
Marketed for residential use, the Generac 7122 Speedwash System is a gasoline pressure washer with the power and reliability that you'd expect from a professional model; and frankly, after experiencing such precision delivered force, I wouldn't want to start a job with any other home model or have the need of a professional model.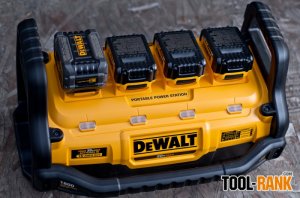 Chris   February 06, 2017  
0
10
It is easier than ever to find a cordless replacement for any number of once corded-only power tools. Yet, the fact still remains that there are certain tools that are not yet cordless or may never be cordless. When you need to use these tools in a place without an outlet nearby, your only option is a noisy gas generator—which is useless indoors. DeWalt's answer to this problem is their new DCB1800 1800-Watt Portable Power Station and Parallel Battery Charger.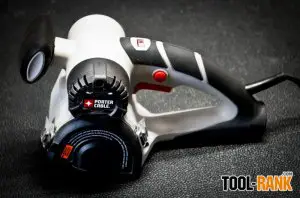 Chris   November 11, 2016  
0
11
A few years ago I wrote about an impressive looking tool that appeared to offer "the versatility of an angle grinder with the ability to follow the grain like a belt sander", but sadly, said tool was only a prototype. Today that tool is now available to the masses, known as the Porter-Cable Restorer, and I am happy that I am finally able to test it out and give it a review.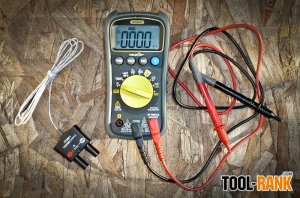 When General Tools announced their new line of ToolSmart smart tools and asked me to review them, I said I was game. I think the idea of smart tools is what most tools will be in the future, which is why I wanted to see what Generals Tools has to offer. I wasn't really expecting a whole lot from General Tools, after all, they are not one of the big four; but boy was I in for a surprise.
When I first heard about the features Milwaukee was planning on incorporating into their One-Key system I could not help but feel like a little kid waiting for that hot new toy of the year to come out. After getting samples of the Milwaukee One-Key Drill (2705-20) and the One-Key Impact (2757-20), and after the new-tool-high started to wear off, I got down to business, trying to find out if the One-Key system is a useful feature or just something fancy that I can show to the co-workers but would rarely use. Is was time for me to...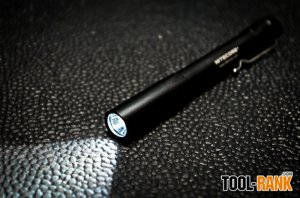 If you have been reading Tool-Rank for any period of time you might be aware that I am a fan of keeping a flashlight in my tool bag with my tools. Working on a jobsite, I never know when I am going to need to light up a room or dark corner. After using the Nitecore MT06 Penlight for a bit, I decided to apply that same logic to my everyday life. Let me tell you why the Nitecore MT06 has become my first EDC flashlight.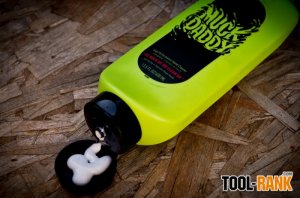 When it comes to cleaning dirt, grime, and grease off of your hands after a long day of hard work, a certain orange hand cleaner might come to mind; but they are not the only hand cleaner in town. There is a new hand cleaner from a company called Muck Daddy, that wants to prove to the world that they have the best hand cleaner around, to prove that "green is the new orange".
For the nine-to-fiver, a pot of coffee can almost always be found in the nearby break room—if not a full pot, at least a re-warmed stale thick cup's worth. But for the construction worker, the nearest over rewarmed stale cup of brew might be miles away, held up in traffic somewhere aboard the daily roach coach. Sure, there might be a jobsite trailer with a primitive coffee maker atop a makeshift table, but that pot of joe is reserved for the collared type, not tradesman joe whose hard hat isn't just for show. So let the office crowd have...