Editor's Power Tool Review
Check below to find the latest tool review from the editors at Tool-Rank. We review the tools we think you would find the most helpful, so you can shop with confidence. We have tool reviews from major brands like Milwaukee Tool, DeWalt, Makita, Dremel, Bosch, etc.
Power Tool Reviews
Cordless Tool Reviews
Hand Tool Reviews
Multi Tool Reviews
Circular Saw Reviews
and much much more.
If you would like to see a specific tool review, let us know. After all, we are here to help you. We like to do tool reviews that are unique and fun, but we also enjoy reviewing the standard tool you would use for everyday projects. We review tools from small Mom & Pop manufacturers, to large world brands, everything from Ryobi to Milwaukee.
Why do I climb a ladder? Well, It's not because it's there. But if my task at hand is above my head I'm going to be looking for a ladder to climb. All ladders are designed, one way or the other, to elevate your reach, but can't a ladder also make your reach a little easier? So I climbed atop the Gorilla Ladders Fiberglass Hybrid ladder to see if its design is worth the climb.
 How can you improve the shim, a tool that has been used for centuries to make our world flat, square, and level? Well, one way to do it is to make it more adjustable; another way is to make it faster or easier to use. The Winbag promises to do all three by using only the power of air inflation, but can the Winbag really replace the standard wooden shim?
Chris   December 07, 2015  
0
8
There are many who suggest carrying around a knife of some kind almost everywhere you go, after all, you never know when you might need it for convenience sake, or for emergency's sake.  However, there are many that don't like the idea of filling up their pockets with a bunch of extra weight. Ron's Utility Knife 2.0 is a new product from Screwpop that provides all the handiness of carrying around a basic pocket knife, without the bulk that is sometimes associated one.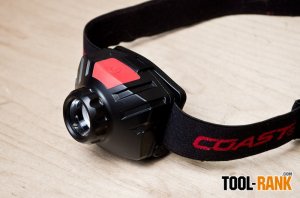 Chris   November 20, 2015  
0
12
One of the things I like about Coast is that not only do they make great multi-purpose lights and knives for users that need tools for a variety of different situations and uses, they also make products that are task specific. The new Coast FL60 Headlamp is one of those task-specific products that they have developed for users that need to clearly light up a wide area, and that is what I am going to be talking about in this review.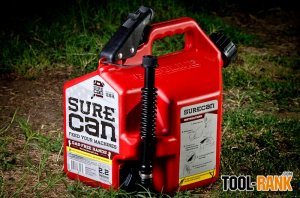 Chris   October 02, 2015  
0
5
Let me tell you a little bit about the SureCan, the best gas can I have ever used. It is a gas can that doesn't leak and doesn't spill, even when you are trying to use a full, heavy, gas can to fill a small chainsaw tank. But before I can get to the SureCan review, I need to give you a little back history on how the EPA outlawed the common gas can to cut down on lost gas through spilling and venting, only to create a different lost gas problem, which then leads to the invention of...
Gary   September 10, 2015  
1
4
The reason for buying a portable generator may vary from person to person—one might want to power up tools on a remote jobsite, another to use for camping and recreation, or still another for backup electricity during a power outage—but if your reason for choosing a portable generator is portability then you'll want a generator that's truly portable.
Chris   August 21, 2015  
0
4
Have you ever noticed how difficult it is to find a work glove that fits well and still allows you to work with your hands? I know I must not be the only one that has to try on every size glove at the store to find the one that works. A company called StoneBreaker thinks they have a better way; not only do they say their work gloves will fit your hand, their work gloves are also "Fit To Work". In my review I wanted to put that claim to the test.
Chris   August 07, 2015  
0
10
Just to make things clear from the get go, no, I am not swearing at you. The Big Ass Light I am reviewing today is an actual LED workshop light from a company called Big Ass Solutions, who might be better known for their Big Ass Fans. Ok, so now that that is out of the way, let's get on to the review of a rather compact LED shop light that delivers some Big Ass Light output.
Would you be surprised if I told you that the best ratcheting screwdriver I have ever used, doesn't even ratchet? Nope, no gears or teeth to strip out, and not even that annoying noise that goes along with them. The best ratcheting screwdriver uses a cam and ball bearing mechanism that works flawlessly, and comes from a little company in Canada called Rolgear.
If you are the type of person that likes to carry around a pocketknife and a flashlight, you might be interested in the Coast LK375, a new tool that combines both. Coast is known for their knives and their flashlights, but were they able to combine the two to make a product that does both jobs well? Read on, to find out my thought.