Hot Deals
Chris May 28, 2014
0
1
If you are looking for a table saw at a bargain price, look no further than the DeWalt DW745 10-inch Compact Table Saw. I happened to notice that HomeDepot.com has them for the low price of only $269.00. A quick look around the internet and you will see this is priced lower than even refurbished models.
Hot Deals
Chris May 23, 2014
0
1
If you are looking for a miter saw that is good for both DIY'er and Professional alike, you might want to check out this hot deal on the DeWalt DW716 12-Inch miter saw. Amazon has a new low price of $327.99 on the saw, and it is the lowest I have seen this saw for.
Tool Blog
Chris March 12, 2014
0
1
Makita is continuing to expand their line of concrete hammers with Anti-Vibration Technology and that includes the new 1-9/16-inch HR4013C AVT Rotary Hammer. They say is has 45% less vibration and 20% more impact energy than their own previous model, and that it is the leader of its class.
Tool Blog
Chris February 20, 2014
0
2
Makita is expanding their line of AVT (Anti-Vibration Technology) rotary hammers to include a 1-inch Pistol-Grip Model (HR2611F) and a D-Handle Model (HR2621). Both hammers offer 3-mode operation for rotation only, hammering with rotation, or hammering only to match your application.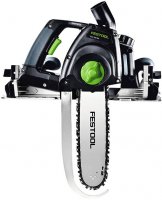 News
Chris January 31, 2014
1
1
If you like the idea of the Festool Track Saw, but it just doesn't have a large enough cutting capacity for you, the Festool Universal Sword Saw might be the tool for you. Available in Europe, the Festool Sword is fancy track-chainsaw that has a total cutting capacity of 7-7/8-inch (200mm).
Tool Blog
Chris January 08, 2014
0
1
Just a few months after announcing their new 10-inch Axial-Glide Miter Saw, Bosch is continuing to expand their miter saw line with the addition of the new CM8S 8-Inch Single Bevel Sliding Compound Miter Saw. Bosch says they are answering user demands by coming out with a lightweight compact saw for greater jobsite convenience and portability.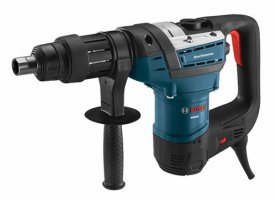 Tool Blog
Chris December 10, 2013
0
1
Bosch is introducing two variants of the RH540 1-9/16-inch rotary hammer that they say deliver the fastest drilling and the hardest hits in their class. Both SDS-Max(RH540M) and Spline(RH540S) models will hit stores in February 2014 at a suggested price of $419.
Manufacturer News
Chris October 11, 2013
0
1
If you having been paying attention to our giveaways, you might have noticed that Senco has come out with an all-new 3-inch DuraSpin Auto-Feed Screwdrivers. In addition, Senco also came out with an extension pole attachment and other accessories to make using their new guns as easy as possible. If cordless is more to your liking, they also have an 18-volt model ready and waiting.
News
Chris May 30, 2013
4
1
The Rolabrader is a new tool prototype that appears to offer the versatility of an angle grinder with the ability to follow the grain like a belt sander. But do you have any more room left in your toolbox for yet another awesome looking tool?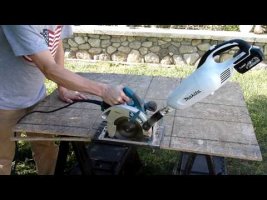 Tool Blog
Chris April 29, 2013
1
0
A year or two ago I was given a Makita BCL180ZW 18-volt cordless vacuum cleaner, which I normally use around the house for small clean-ups. The other day I glanced over at it and a thought popped into my head—"I wonder if that will fit onto my circular saw?" Only one way to find out.