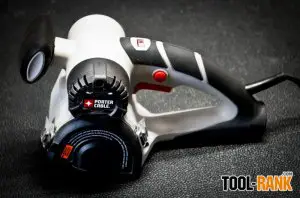 Reviews
Chris   November 11, 2016  
0
11
A few years ago I wrote about an impressive looking tool that appeared to offer "the versatility of an angle grinder with the ability to follow the grain like a belt sander", but sadly, said tool was only a prototype. Today that tool is now available to the masses, known as the Porter-Cable Restorer, and I am happy that I am finally able to test it out and give it a review.
Hot Deals
Chris   January 24, 2014  
0
1
Amazon has a new lower sale price on the Porter-Cable 7312 Offset Base Laminate Trimmer. It was previously for sale at about $150 but has now been lowered to $125.77. As with all Amazon products its price could change at any time but usually it will stay the same for a couple of days.
Hot Deals
Chris   November 18, 2013  
0
1
Woot is running a special on the Porter-Cable PCC606LA 20V Max ½-Inch Cordless Drill-Driver Kit for the low price of $79.99 + shipping. The next lowest price I can find for it online is $99, but most stores are selling it for $109 or higher. The kit does include one 20V Max lithium-ion compact battery, a charger, and a double ended bit-tip. Features: 2-speed gear box. High and Low (0-400/0-1,600) ½-inch all metal ratcheting chuck Onboard battery fuel gauge Integrated LED work light ...
Hot Deals
Chris   May 31, 2013  
0
1
If you have been shopping around, looking at tools for Father's Day gifts, you might have noticed that there are some really good deals going on right now at Amazon. Usually you can find deals for only one brand at a time, but this time there are cash off deals from Bosch, DeWalt, Dremel, and more.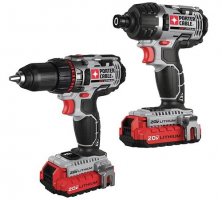 News
Chris   January 07, 2013  
0
1
Porter-Cable has announced a February release date for their new 20V Max Lithium-ion Drill and Impact Driver. And Tool-Rank still hates having to explain to people that 20V Max is the same as 18V.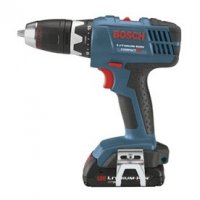 Hot Deals
Chris   November 11, 2012  
0
1
Lowe's is in a giving mood this Veterans day, offering some nice discounts on even more power tools and some accessories. It looks like these deals will expire tomorrow so you better act while you can. Don't forget about the Lowe's Black Friday and Christmas Days sales we posted last week. Thanks Vets for our Freedom and for giving retailers a reason to have sales.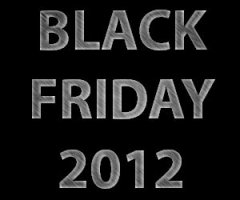 Hot Deals
Chris   November 07, 2012  
0
1
It is never too early to start shopping for Christmas or to at least start planning for your Christmas shopping. To help you plan your shopping Lowe's has pre-announced a few of their Black Friday deals, and if you are ready to start shopping now, Lowe's has a number of tools already marked down. Some of these are really good deals that are much lower than what Amazon is selling them at, including the tools that are on sale right now.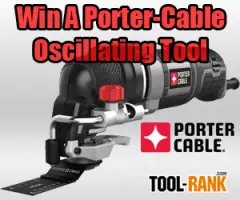 Tool-Rank
Chris   August 31, 2012  
0
1
Just a couple of days ago Porter-Cable announced their latest Oscillating Multi-Tool and now ToolRank has teamed up with them to give one of these bad boys away. This tool is barely hitting the store shelves and if you win you can be one of the first to own one.
News
Chris   August 30, 2012  
0
3
The field of oscillating tools continues to grown with another entry from Porter-Cable. They seem to be coming out with new models every year, and each time they add more features to make them even better. Let's take a look at what the new Porter-Cable PCE605K has to offer.
News
Chris   August 13, 2012  
0
4
Back in January 2011 I reviewed the Porter-Cable 12-volt Clampsaw and really liked the Clampsaw feature. I liked the feature so much that the Clampsaw was chosen as a ToolRank Editors Pick. The tool did have its problems, but I suspect Porter-Cable took their time to address these for the 18-volt version (PCC475B).