Tool Blog
Chris   June 02, 2016  
0
1
Rockwell is proving once again that they are a major player in the oscillation tool market, this time by coming out with a new feature that no other oscillation tool has. Improving on the already great Rockwell F50 Sonicrafter (read the review), the new F80 adds the game-changing new Duotech feature.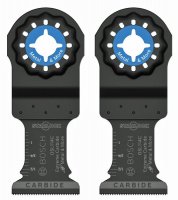 Tool Blog
Chris   January 28, 2016  
1
4
Bosch and Fein have jointly developed and patented the new Starlock interface system to be the new standard for connecting Oscillating Multi-Tool Accessories to the next generation of Oscillating Multi-Tools. But wasn't that the same goal of the now 5+ year-old Oscillating Interface System (OIS)?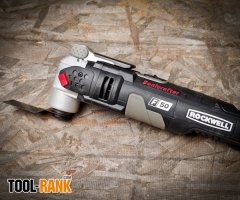 Reviews
Chris   October 31, 2014  
0
10
When Rockwell Tools  announced their new F50 Sonicrafter I was really impressed with a number of the new features. What I was most impressed with was that it had a much larger angle of oscillation. I had always figured that oscillating multi-tools would benefit from a larger oscillation angle, so when Rockwell asked me to do a review, I would finally have a chance to see if I was right.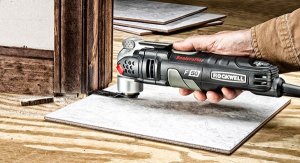 Tool Blog
Chris   August 04, 2014  
1
1
Rockwell has just announced a pair of new Sonicrafter oscillating multi-tools with specifications that seem to top all the other competing brands. With all of the multi-tools on the market from a number of different manufacturers, could it be Rockwell that knocks Fein off of Oscillation Hill?
Tool-Rank
Chris   October 10, 2013  
0
1
Contest Information
Contest Ends
November 10, 2013
We all know that FEIN makes excellent oscillating tools, but their excellence isn't just limited to their tools, it also extends to their accessories. So to share their excellence with people that might not own a FEIN Oscillating Tool, FEIN has come out with their own Multi-Mount universal blades. To kick off the new Multi-Mount blades FEIN has given us a gift pack of their 160 E-Cut LongLife blades to give away.
News
Chris   September 27, 2013  
0
2
Oscillating tools are getting better and cheaper as the years go by, as is evidence by the new Dremel MM30 Multi-Max, which delivers 14% more cutting speed over the previous model (MM20) and it's expected to retail for only $99.
Manufacturer News
Chris   September 24, 2013  
0
3
If you have been impatiently waiting for Milwaukee to release their 2626-22 M18 Cordless Oscillating Multi-Tool to use alongside your other Milwaukee cordless tools, you won't have to wait much longer—like maybe only a few more days. Along with a freshly delivered press release (below) as evidence, ToolBarn.com has them listed as shipping October 1st.
News
Chris   August 02, 2013  
0
2
DeWalt has announced their first entry into oscillating tools with their corded 3.0-amp model DWE315K. Some might DeWalt is late into the game, but others might say they have been taking their time to ensure they come out with the best product. The new DWE315K does seem to have some new features that are not being offered anywhere else.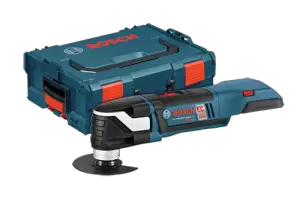 News
Chris   June 18, 2013  
0
1
We first saw the Bosch 18V Multi-X pop up on the German website back in March, and then Bosch confirmed that it would be coming to the US when it made an appearance on their US Facebook page in May. We have been anticipating the 18V Multi-X for a while now, and finally Bosch has given us a release date and a price to go with it.
News
Chris   June 04, 2013  
0
1
The really bad thing about oscillating tool blades is that they can't really cut into any hard metal and last for more than a few seconds. We have all been spoiled with the amazing powers of carbide and anything less seems like we are using a butter knife. So Bosch is giving us what we need in their OSC114C, a carbide tooth oscillating multi-tool blade.