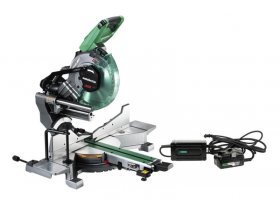 Tool Blog
Chris   November 08, 2018  
0
13
We all love the idea of cordless versions of our favorite benchtop power tools that we can use out in the field, but we are less thrilled about what happens when these power-hungry tools drain the battery. Metabo HPT (formerly Hitachi Power Tools) has launched a brand new line of MultiVolt power tools that address this issue. If you run out of power, simply plug the cordless tool to into a wall outlet.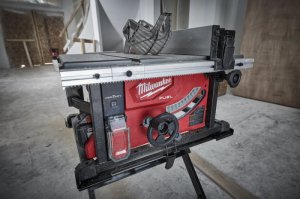 Tool Blog
Chris   May 08, 2018  
0
3
Milwaukee has announced their version of the cordless jobsite tables saw, what's shocking though, is that it runs off of only a single M18 battery. While this sounds like this would cause the saw to be underpowered, they claim their new M18 Fuel 8-1/4" Table Saw "generates the power of a 15amp corded saw".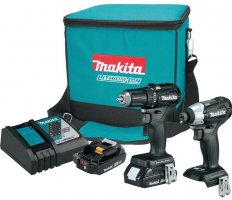 Tool Blog
Chris   November 01, 2016  
2
1
Many tradesmen, myself included, are not interested in the biggest, badest new tool on the market. What makes us happy is a tool that can do the job, yet takes up as little weight or space as possible; this is what Makita's Black line of 18V Sub-Compact Brushless Drivers seems to be offering.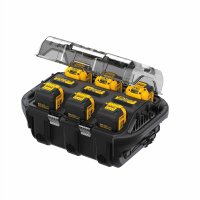 Tool Blog
Chris   October 27, 2016  
1
2
The decision for landscapers to switch out their outdoor power equipment from gas to cordless electric just got a bit easier thanks to the new 40V MAX 6-Pack Charging Station from DeWalt, which has been specifically made for DeWalt's line of cordless outdoor power equipment.
Tool Blog
Chris   June 30, 2016  
0
7
DeWalt has come out with a revolutionary new FlexVolt battery that can automatically change its voltage from 20V to 60V to match the voltage required by the tool. Two FlexVolt batteries can also be combined to deliver 120V Max to tools that require even more power. Best of all, the new DeWalt FlexVolt battery pack is backward compatible with existing DeWalt 20V Max cordless tools.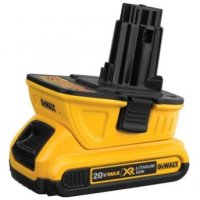 Tool Blog
Chris   September 16, 2015  
0
2
It will now be easier than ever for 18V DeWalt Cordless Tool users to find higher capacity batteries with lithium-ion technology, all thanks to DeWalt's new DCA1820 20V to 18V battery adaptor. The new battery adaptor will allow most of DeWalt's 18V Cordless Tools to function off of Lithium-ion battery's from the newer DeWalt 20V Max system.
Tool Blog
Chris   August 14, 2015  
0
2
Makita is known for making great cordless tools that all use the same 18V lithium-ion battery. In fact, Makita has bragging rights to over 100 tools that are part of their LXT battery platform; and it looks like it is going to grow by at least one more cordless "tool" pretty soon. That is, if you can count a cordless Makita coffee maker as a tool.  Amazon has a new listing for the Makita DCM500Z 18V LXT Cordless Coffee Maker, though currently listed as unavailable, it will hopefully be available soon.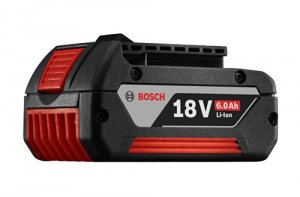 Tool Blog
Chris   May 22, 2015  
0
1
Just when you think tool manufacturers have packed all the runtime you could expect to get into an 18V battery, Bosch shows that they are not quite ready to call it quits. The new Bosch BAT622 18V FatPack now packs an industry first 6.0Ah into the new battery.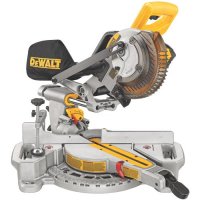 Tool Blog
Chris   May 01, 2015  
0
2
Oftentimes it can be a battle to find an empty power outlet on a busy jobsite, so it is probably a dream of many tradesman—not just myself—to be able to go completely cordless with their power tools. DeWalt is taking their users one step closer to this dream with the introduction of the new DCS361 20V Max 7-1/4 Inch Sliding Single-Bevel Miter Saw.
Tool Blog
Chris   March 09, 2015  
0
1
Is this the year of cordless brushless drywall screwdrivers or what? Not long after the other brands announce their models, Bosch hits us with their very own. So what sets the Bosch SGH182 Screwgun apart from the rest? At 3.5lbs with a 4.0Ah battery, it is the lightest of the bunch, but it might also be the most powerful.