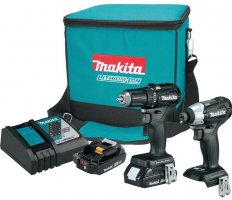 Tool Blog
Chris November 01, 2016
2
1
Many tradesmen, myself included, are not interested in the biggest, badest new tool on the market. What makes us happy is a tool that can do the job, yet takes up as little weight or space as possible; this is what Makita's Black line of 18V Sub-Compact Brushless Drivers seems to be offering.
Tool Blog
Chris November 18, 2015
0
1
On October 22, 2015, a class-action lawsuit was filed in the U.S. Court for the District of Minnesota against Makita U.S.A. Inc. by Sean Podpeskar over Makita's BL1815 and BL1830 18-Volt Lithium-ion batteries. The suit alleges violations of Minnesota's Unlawful Trade Practices Act, False Statements in Advertising Act, breach of express warranty, breach of implied warranty and fraudulent misrepresentation.
Tool Blog
Chris August 14, 2015
0
2
Makita is known for making great cordless tools that all use the same 18V lithium-ion battery. In fact, Makita has bragging rights to over 100 tools that are part of their LXT battery platform; and it looks like it is going to grow by at least one more cordless "tool" pretty soon. That is, if you can count a cordless Makita coffee maker as a tool.  Amazon has a new listing for the Makita DCM500Z 18V LXT Cordless Coffee Maker, though currently listed as unavailable, it will hopefully be available soon.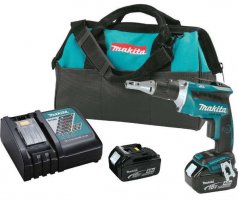 Tool Blog
Chris January 05, 2015
0
3
Makita has come out with a new 18V cordless, brushless drywall screwdriver (XSF03M) that is powered by their new 18V 4.0Ah batteries, which they say has the power and performance of a corded drywall screwdriver. The benefit, of course, is that there is no cord to get in the way.
Tool Blog
Chris December 11, 2014
0
1
Makita has announced the release of their new XOC01M 18V cordless cut-out tool for drywall. Powered by the Makita 4.0Ah battery, it is capable if making up to 100 single gang box cuts into ½-inch drywall on a single charge.
Tool Blog
Chris November 12, 2014
0
1
During the STAFDA trade show, Makita showcased their new DC18RD 18V Lithium-Ion Dual Port Rapid Optimum Charger. What really makes this charger special is its ability to charge both batteries simultaneously. If that was not enough, it can also charge your USB devices thanks to its built-in USB port.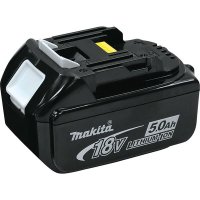 Tool Blog
Chris November 12, 2014
0
1
It was only a few months ago that Makita's 4.0Ah (BL1840) 18V batteries came out, and I wondered then, how long it would be until their highly anticipated 5.0Ah (BL1850) would follow. It turns out the wait will not be long at all, as the Makita BL1850 are set to come out in December 2014.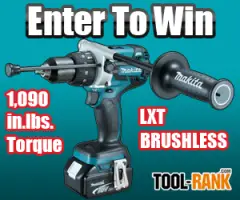 Tool-Rank
Chris October 01, 2014
0
1
Contest Information
Contest Ends
October 31, 2014
Tool-Rank is happy to be teaming up with Makita this month to give away their brand new 18V Brushless Hammer Drill/Driver. The Makita XPH07 delivers the most torque in its class at a jaw-dropping 1,090 inch pounds. Not only is it powerful, but Makita packed in all kinds of fancy technology that ensures that you get the most runtime out of your tool. To learn more about the XPH07 be sure to read my initial write-up on the new hammer drill.
Tool Blog
Chris September 17, 2014
0
1
Makita has announced that they have added a new 13-inch cordless fan to their ever growing LXT 18V line. The fan has three speed settings and it can even oscillate to cover a larger area. A built-in timer can be used to automatically shut the fan down after 1, 2, or 4 hours. Makita says it can run for up to 4 hours on a single 4.0Ah battery, but the included AC adapter can be used for longer run times.
Tool Blog
Chris August 29, 2014
0
1
Makita is continuing to expand their Brushless line of cordless tools, this time with a new 3-speed ½-inch Impact Wrench, model XWT02M. The new impact wrench kit will also include the new Makita 4.0Ah batteries, which have a best-in-class charge time of only 40-minutes.