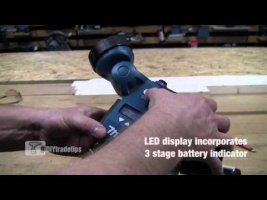 News
Chris   September 27, 2012  
1
0
Flashlights are always handy to have around and the music from a radio seems to make the day go by faster, so why not combine the two into one compact package? Besides, you can't show off your slick dance moves in the dark.

Weekend Links
Chris   September 08, 2012  
0
0
QUIZ: What Tool Are You? - BrightNest If you were a tool, what tool would you be? Take the quiz to find out. These types of quizzes are always a bit of fun, and something they are even accurate. iFixit Magnetic Project Mat Review – ToolGuyd If you do tool repairs and you are looking for a good way to keep those parts and screws organized, you probably want to check out TooGuyd's review of the iFitit magnetic mat. The magnets keep your screws from ending up on the shop...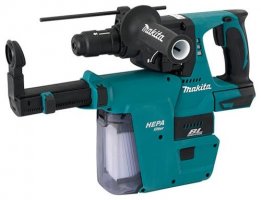 News
Chris   September 04, 2012  
0
4
Almost exactly 3 years ago Makita announced their first 36-volt cordless tool, and today we got word of a new 36-volt rotary hammer that I assume will take its place. There is also news of a new Makita 18-volt rotary hammer that is brushless and even has an on-board HEPA vac option.
News
Chris   August 29, 2012  
0
3
The Makita LXT 18V Cordless line continues to grow with some surprising additions to their website. The new tools include a next generation LXT hammer drill, next gen LED work light that can handle more jobsite abuse, and a surprising new cordless random orbital sander.
News
Chris   July 16, 2012  
0
0
Many of the major tool brands next generation tool batteries are beginning to incorporate battery level fuel gauges. We are also starting to see that some brands are coming out with 4.0ah batteries in other countries. A recently published Makita patent suggests that a more advanced Makita battery might also be in the works.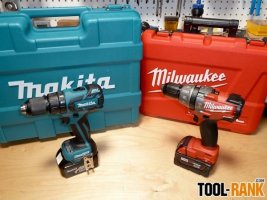 Reviews
Chris   June 26, 2012  
0
25
Brushless motors are the latest innovation to hit cordless power tools. In fact it is so new that there are few cordless tools that take advantage of the technology. In this article I am going to review two brushless drills that are available now, the 2604-22 Milwaukee Brushless Hammer Drill and the LXPH05 Makita Brushless Hammer Drill. Just for a stat comparison, I also threw in last years HDH181 Bosch Hammer Drill which is not brushless.
Manufacturer News
Chris   May 31, 2012  
0
0
Oh great another cordless LED work light. And when I say oh great, I mean it in the good way. Oh Great!!! Having enough light while working is a must, so I am always happy to see new and better lights coming out. The New 18-volt Makita LXLM03 12 LED work light (flashlight) is looking like a nice step in the right direction.
Weekend Links
Chris   May 05, 2012  
1
0
A Seriously High-Buck LED Worklamp – ToolMonger Festool is known for making high quality and high priced power tools, and ToolMonger also found that they make really high priced portable LED work lights. The Festool SysLite powers a total of six 3-watt LEDs that are said to produce a clear white light capable of brightening an entire room. It has an internal rechargeable battery, but it can also be plugged into the wall for extended use.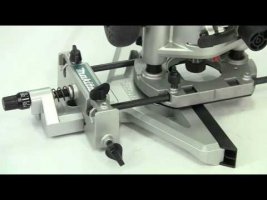 Videos
Chris   April 26, 2012  
1
0
Makita UK has come out with a great video that showcases the new RT0700C router and all of the different base options that can be used with the new 1-1/4 HP compact router. Be aware that the kits themselves appear to be different from those offered here in the US, but the tools should be pretty much the same. The video also shows how the router can be used with other Makita accessories, like the track for their track saws. If you want to know more about the Makita RT700C before you make your purchase,...
News
Chris   April 16, 2012  
2
0
Remember back in December I posted an article about rumors floating around the internet that Makita was coming out with an oscillation tool and that an 18-volt cordless model was also in the works? Well it turns out that the rumors were correct. Last week – while I was out sick – Makita posted a couple of videos on their Youtube channel that outed their new upcoming products.