News
Chris   May 10, 2013  
0
1
It looks like Bosch US will be coming out with an 18-volt version of their oscillating multi-tool. They gave us a sneak peek at what is to come on their Facebook page. From the photo all we can really see is that it runs on 18-volts and has the tool-less blade change feature that is found on their corded models, but I suspect it is pretty much the same as the cordless model that is already available in Europe. No word on pricing or availability.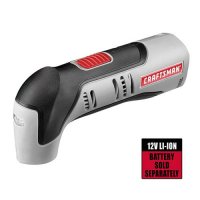 Hot Deals
Chris   April 30, 2013  
0
1
We don't see deals like this very often, but Sears has their Craftsman Nextec line 12-volt Multi-Tool (tool only) for sale for less than ten bucks. This is just the bare tool and doesn't come with any accessories, but what would you expect for only pocket change. The regular price for this tool is $59.99, and kit sells for just under $80. This deal is probably only worthwhile to people that already own Craftsman Nextec 12-volt tools, as a separate purchase of a battery and a charger will cost you nearly $50. You would be better off...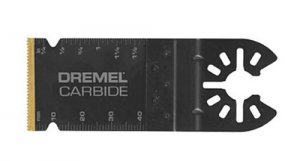 News
Chris   April 22, 2013  
0
2
Dremel has come out with a new carbide oscillating tool blade that they say is the first oscillating tool blade on the market with high performance carbide teeth. These are unlike previous carbide oscillating blades that feature only carbide grit.
Manufacturer News
Chris   March 15, 2013  
0
19
Literally, if you took all of the products Bosch Germany announced the other day and multiplied them by X, they would surly weigh a ton or more. There are so many tools I don't know where to start—how do tools that talk to your smart phone sound?
News
Chris   February 25, 2013  
0
2
If are ready to start building up a set of Makita 18V cordless tools, and one of their LXT cordless oscillating multi-tools is on your list, you might be interested to know that Makita is now selling them in combo kits.
Manufacturer News
Chris   October 02, 2012  
0
3
Who do we turn to when we need saving? Why the Justice League of course. But who does the Justice League turn to when the Hall of Justice needs saving from disrepair? Apparently they turn to the Craftsman Technician and his trusty Craftsman Bolt-On Modular Tool System.
News
Chris   September 12, 2012  
0
5
Rockwell was one of the first to come out and compete in the oscillating tool market, but it was so long ago that their current oscillating tool was starting to show its age. I was just thinking that Rockwell needed to come out with an update, and what do you know, they give us four updates.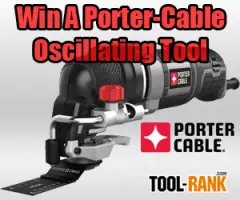 Tool-Rank
Chris   August 31, 2012  
0
1
Just a couple of days ago Porter-Cable announced their latest Oscillating Multi-Tool and now ToolRank has teamed up with them to give one of these bad boys away. This tool is barely hitting the store shelves and if you win you can be one of the first to own one.
News
Chris   August 30, 2012  
0
3
The field of oscillating tools continues to grown with another entry from Porter-Cable. They seem to be coming out with new models every year, and each time they add more features to make them even better. Let's take a look at what the new Porter-Cable PCE605K has to offer.
News
Chris   August 21, 2012  
0
4
Black & Decker has just announced their new Matrix Multi-Head modular tool system which will allow users to build up their tool inventory one head at a time. Users will also be able to select the power of the new system by selecting one of three power base units.