Editor's Power Tool Review
Check below to find the latest tool review from the editors at Tool-Rank. We review the tools we think you would find the most helpful, so you can shop with confidence. We have tool reviews from major brands like Milwaukee Tool, DeWalt, Makita, Dremel, Bosch, etc.
Power Tool Reviews
Cordless Tool Reviews
Hand Tool Reviews
Multi Tool Reviews
Circular Saw Reviews
and much much more.
If you would like to see a specific tool review, let us know. After all, we are here to help you. We like to do tool reviews that are unique and fun, but we also enjoy reviewing the standard tool you would use for everyday projects. We review tools from small Mom & Pop manufacturers, to large world brands, everything from Ryobi to Milwaukee.
It is always a shame when a tool exists that could improve how you do your job but it is priced too high for you to be able to take advantage it. This was unfortunately the case with most thermal imaging cameras, up until a little company named Seek came along and introduced a Thermal Imaging Camera that is priced low enough for more people to take advantage of the technology. Seek made it affordable by making it an accessory to smartphones, but how well does it really work?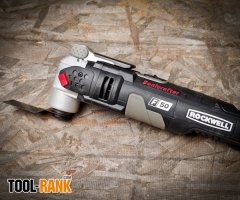 Chris   October 31, 2014  
0
10
When Rockwell Tools  announced their new F50 Sonicrafter I was really impressed with a number of the new features. What I was most impressed with was that it had a much larger angle of oscillation. I had always figured that oscillating multi-tools would benefit from a larger oscillation angle, so when Rockwell asked me to do a review, I would finally have a chance to see if I was right.
Chris   October 17, 2014  
0
14
When Milwaukee announced that they were coming out with an 18-volt cordless 7-1/4-inch circular saw I was both shocked and impressed. Why? Just months earlier one of their competitors came out with the first cordless 7-1/4-inch circular saw, but it required 2x18V batteries (36V). Could Milwaukee do the same with one less battery? To find out for myself, Milwaukee sent me their 2731-21 M18 FUEL Brushless 7-1/4" Circular Saw Kit to review.
Gary   October 10, 2014  
0
8
A dilemma for me has often been how to nail up fine wood molding without marring it with large unsightly holes or peppering it with oodles of smaller holes. When it comes to nailing trim work, is it possible to have the holding strength of an 18-gauge nail while leaving a mark not much greater than a 23-gauge headless nail? Senco may have the answer with their new 21-gauge slight-head pinner.
Chris   October 03, 2014  
0
9
I am always looking for new ways to get my tools better organized, so when Sky Leap told me about their new Wrench and Socket Sorting trays, I jumped at the chance to give them a try. As part of their Get Sorted product line, their job is to improve productivity by sorting and organizing the tools in your drawer.
Chris   August 22, 2014  
1
12
Up until recently I wouldn't have been interested in reviewing a cordless lawn mower, but with the new battery and motor technology that is available, my interest in them had piqued. Could they finally compete against their noisy gas filled brothers? It just so happened that Sun Joe contacted me and asked if I wanted to review their new 40V Cordless Brushless Mower, so I had to say yes. I wanted to see for myself if their time to shine had come.
A few months ago I wrote about a new product that promises to be "The Ultimate Measuring Tape Assistant". At the time I really liked the idea behind the product—a better hook for your tape measure—but I questioned how accurate it could be. Tape-Ease offered to send me a couple so I could test them out for myself, and I was happy to take them up on their offer.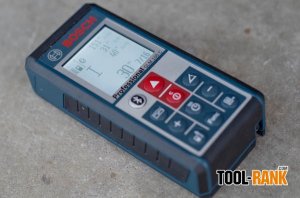 The GLM 100 C Professional is Bosch's best laser measurer yet. It features a large backlit multi-line display, 50 measurement memory history, and can measure in more ways than you will probably ever need. But the reason I asked Bosch to send the GLM 100 C to me to review was because it has one more special feature—Bluetooth.
The internet is replete with opinions on what makes a chainsaw a professional grade tool and not merely a homeowner appliance—with many of these viewpoints putting the farm/ranch quality of saw somewhere in the middle. But whether you are a homeowner on a Sunday afternoon; a rancher with an empty woodshed, or have achieved logger status with sights set on the General Sherman itself—you should expect performance and dependability from your chainsaw. So, in a quest to find what any serious woodcutter would want in a saw, I took a close look at the Echo CS 590 Timber Wolf...
One tool that everyone wants to be able to have as cordless, is the circular saw, and cordless multi-kits have been including them for years. But were these cordless circular saws any good? Nope. For years we have had to suffer with cordless saws that were so underpowered we wondered why we even bothered lugging them around—because they were convenient, that's why. When Makita announced their new XSH01 18V X2 Circular Saw, they promised us that their saw finally delivered the power and runtime that contractors need. And to make sure it is actually true, they sent us one...