Editor's Power Tool Review
Check below to find the latest tool review from the editors at Tool-Rank. We review the tools we think you would find the most helpful, so you can shop with confidence. We have tool reviews from major brands like Milwaukee Tool, DeWalt, Makita, Dremel, Bosch, etc.
Power Tool Reviews
Cordless Tool Reviews
Hand Tool Reviews
Multi Tool Reviews
Circular Saw Reviews
and much much more.
If you would like to see a specific tool review, let us know. After all, we are here to help you. We like to do tool reviews that are unique and fun, but we also enjoy reviewing the standard tool you would use for everyday projects. We review tools from small Mom & Pop manufacturers, to large world brands, everything from Ryobi to Milwaukee.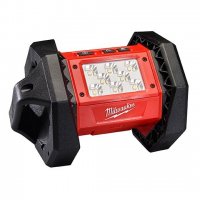 A while ago Milwaukee sent me out their M12 LED Stick Light and their M18 LED Flood Light to review, but to be honest, after much testing I couldn't find the words to express how much I love these two light. While I wanted to share a review for these two excellent lights, I just kept putting it off. Well, the wait is finally over; I still might not be able to express my adoration for the Milwaukee cordless LED work lights, but here it goes.
You can't just review a pair of boots after trying them out for a few days or weeks, so when Timberland PRO sent me a pair of their Rip Saw Logger Boots, I decided I needed to take some extra time. Many things work well new, and the Rip Saw Logger Boots were no exception, but I wanted to see how comfortable they were over time.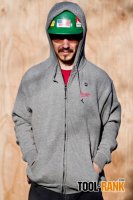 When users told Milwaukee they didn't like putting their nice heated jackets through jobsite abuse, Milwaukee's answer was to come out with a heated hoodie. In this review we take a closer look at the less formal, less costly, but still stylish Milwaukee M12 Heated Hoodie.
Studpop is a new stud finder design that uses a magnet to locate the studs in your walls. Using magnets to find studs is nothing new, not only have I been using this method for years, but it is also my method of choice. Typical magnetic stud finders are not perfect though, but Studpop seems to have found the solution.
Gary   February 26, 2014  
0
10
I can't imagine that the average tradesman, donning a well worn pair of work pants along with a comfortable tee-shirt, thinks about fashion while putting on a pair of rugged boots. And a GQ kinda guy I am not—even off the job site—but when I tool-up with my Blaklader Bantam Kangaroo vest, invariably someone will notice and ask, "Where'd ya get that work vest?" Framers, cabinet installers, and even electricians seeing the Blaklader vest note its practical use for their trade (in addition to its fashionable appeal).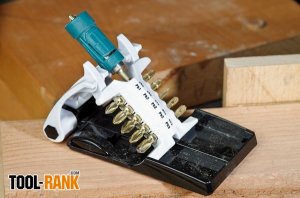 Chris   January 23, 2014  
0
11
A while back Makita sent out a sample pack of their new Impact Gold Bits, Sockets, and Nut Drivers, all of which are rated to handle the high torque that today's impact drivers can deliver. They also sent out some fasteners, some fastening materials and some suggestions on how to put their new impact ready bits to the test. Of course I ignored their scenarios and put the Makita Impact Gold Bits to the test while on the job.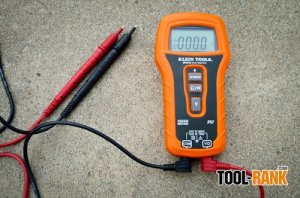 Chris   December 18, 2013  
1
6
If you are tired of having to baby your multimeter with special padded cases, cringing with each step up on your ladder as your precious meter leaves the safety of the ground, worrying that it could slip to its certain death? Then Klein's new MM500 Auto-Ranging tough meter might be just what you need.
Chris   December 12, 2013  
0
6
It might sound a bit crazy that drilling a hole into your power cord can actually make it better, but that is the idea behind the CordLatch. The CordLatch is a small accessory, that when attached to your cord, solves the problem of unwanted cord to cord unpluggings.
Chris   October 16, 2013  
0
13
When you think of Milwaukee you don't really think of hand tools, but Milwaukee has been on a push over the last couple of years to change all that. This year Milwaukee has introduced a number of new hand tools, including the screwdrivers we will be reviewing today. In the review I will be going over their General Purpose Screwdriver Set as well has their 10in1 Ratcheting and 10in1 Non-ratcheting drivers.
Chris   August 28, 2013  
1
10
When Coast contacted me and said they were sending over their new HL27 LED Headlamp, I couldn't help but remember that I had just done a video of their HL7 LED Headlamp; what could be so different? It turns out the HL27 has a number of improvements that might make it worth an upgrade.