Tool Blog
Check below to find the latest tool review from the editors at Tool-Rank. We review the tools we think you would find the most helpful, so you can shop with confidence. We have tool reviews from major brands like Milwaukee Tool, DeWalt, Makita, Dremel, Bosch, etc.
Power Tool Reviews
Cordless Tool Reviews
Hand Tool Reviews
Multi Tool Reviews
Circular Saw Reviews
and much much more.
If you would like to see a specific tool review, let us know. After all, we are here to help you. We like to do tool reviews that are unique and fun, but we also enjoy reviewing the standard tool you would use for everyday projects. We review tools from small Mom & Pop manufacturers, to large world brands, everything from Ryobi to Milwaukee.
Chris   November 16, 2022  
0
20
When Anker asked if I wanted to review their new Anker 757 PowerHouse portable power station, I wasn't sure if it would be a good fit for ToolRank. All I knew about Anker at that point was that they made phone chargers and USB power banks. I questioned if something like the 757 PowerHouse could really compete against portable power stations built by the big tool companies specifically for workshop and jobsite use. Are they even in the same class? The Anker Rep. I spoke with seemed to think so, and that was all that I needed to hear...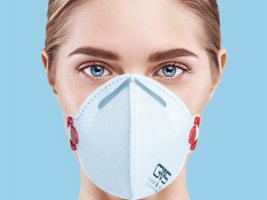 Due to the shortage of N95 respirators and similar masks people have had to turn to reusing the masks or filters they would normally throw away. There are a lot of ideas floating around the internet about how to best disinfect an N95 respirator, but instead of believing what Average Joe had to say, I decided to reach out to the mask manufacturer that makes the ELIPSE mask I use for work and ask them directly. Here is what they had to say.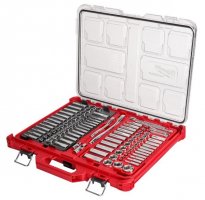 You will soon be able to purchase Milwaukee Tool Ratchet and Socket sets that use the Milwaukee PACKOUT Low-Profile Organizers as their storage cases. The new PACKOUT sets include both SAE and Metric options. The PACKOUT Organizers used in these sets are compatible with the complete Milwaukee PACKOUT Modular Storage System, which has grown to include 20 modular storage solutions.
Chris   September 23, 2019  
0
5
We live in busy times as it is so when I finally have time to work on a project, whether it is woodworking or just fixing stuff around the house, the last thing I want is to have to wait for the glue to dry before I can move onto the next step. So when Starbond reached out to me and asked if I wanted to try out their fast curing CA glues, I was more than happy to give them a try.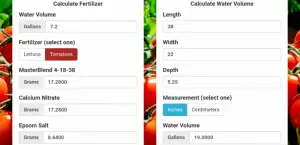 A few years ago I made a free online hydroponic fertilizer calculator specifically for mixing Masterblend 4-18-38 fertilizer, with Calcium Nitrate, and Magnesium Sulfate in the correct ratios for any size water container to grow vegetables. Today, I am happy to announce that the hydroponic calculator is now a free Android App.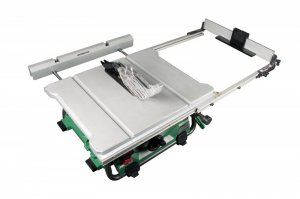 Metabo HPT is expanding on their MultiVolt cordless/corded tool line with the introduction of a 10-inch Portable Jobsite Table Saw. Metabo HPT  MultiVolt Tools like the new C3610DRJQ4 Table Saw can accept a 36V MultiVolt Battery or plug into a standard 120V outlets using their AC adapter.
Chris   February 21, 2019  
1
5
Finally, someone has made a Track Saw the right way, and by "right", I actually mean left. What I actually mean is that Kreg has come out with a new Track Saw System and they have gone against the norm by using a blade-left design—something I have been complaining about for years. The new Kreg Track Saw is more than just the saw though;  the saw is only part of the Kreg Adaptive Cutting System, designed to replace a table saw and even a miter saw for certain tasks.
Chris   November 28, 2018  
0
2
Stuart over at ToolGuyd posted an article about a new dust cyclone attachment (199553-5) for Makita cordless vacuums that separates the dust before it has a chance to clog the dust filter. The nifty little accessory attaches inline between the extension "wand" and the handheld vacuum unit to act as the first stage of fine dust collection before the main bag. There is one problem though; the Makita Dust Cyclone is currently priced at $55 on Amazon, yet looks nearly identical to one that can be found on eBay for as little as $12.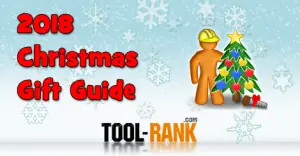 Chris   November 21, 2018  
0
1
Christmas time is near, Black Friday is just around the corner, so it is time to be thinking and looking for gift ideas. As a tool news and review website, it is only logical that we would put together a list of tools that we think would make great gifts for your loved ones.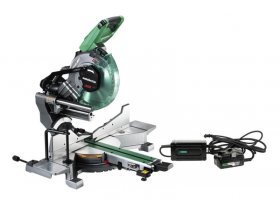 Chris   November 08, 2018  
0
13
We all love the idea of cordless versions of our favorite benchtop power tools that we can use out in the field, but we are less thrilled about what happens when these power-hungry tools drain the battery. Metabo HPT (formerly Hitachi Power Tools) has launched a brand new line of MultiVolt power tools that address this issue. If you run out of power, simply plug the cordless tool to into a wall outlet.