Hot Deals
Find the latest sales on power tools, with coupons, discounts, and promo codes.
Chris October 01, 2013
0
1
HomeDepot.com has a pretty sweet deal on the Milwaukee M12 3/8 in. Drill/Radio Combo kit. What was normally $199 has been marked down to $149 for the week. Taking a quick look at other online stores finds the same kit for $189 or higher. What makes the deal even better is what is included with the kit. At $149 you might expect something bare-bones or with only one battery, but on top of the Drill and Radio, this kit actually comes with two batteries, a charger, and a contractor bag. Get the deal (online only)...
Chris September 11, 2013
0
1
For a limited time Amazon has the Bosch PB120 compact AM/FM radio with MP3 player connectivity on sale for the low price of $79.00. This is a saving of 56% off of the list price, but more realistically, it is about $20 cheaper than other stores on the net. Ultra-thin compact size allows for convenient storage in the L-BOXX system High-performance 2 by 5-watt neodymium speakers for maximum sound clarity and quality Integrated AC adapter storage for convenient storage when not in use High...
Chris August 21, 2013
1
1
Most people might not be aware of this, but hard hats expire. The expiration date varies by manufacturer, and it also varies depending on your working conditions, but most manufactures recommend you replace your hard hat every five years. But do you remember the year you purchased your hard hat, because I don't. Thankfully 3M has come out with a hard hat that lets you know when it is time to be replaced—and you can get one for FREE.
Chris August 13, 2013
0
1
Sears has a hot deal up right now on a 12V Drill and Impact kit for the low low price of $39.99, Regular $109.99. The kit also includes a single 12V lithium-ion battery. The kit would be considered light-duty by today's standards, but at only $40 it is well worth the price. Buy it as a tool to use around the house and it will pay for itself after just a few uses. Heck, the impact has more torque than the impact I used every day on the job a few years ago. If I didn't have...
Blaklader makes some pretty awesome pants, but all that awesomeness comes at a price that is a little higher than your average work pant. But like I said, these pants are above average, and once you try them for yourself, you will probably agree. So how do you make awesome pants even more awesome? Put them on sale. Contractor-Solutions is currently running a promotional code that will get you $25 off of your order of Blaklader Bantam pants. These pants normally cost just under $60, so a $25 savings is a pretty big...
One thing that we can always count on with upcoming holidays, is that there are always sales to go along with them. CPO, not letting a holiday go to waste, is offering up a 15% off coupon code that is eligible on some of the most popular name-brands. All you have to do is spend $75 or more on the eligible brands and use coupon code: freedom15 to get in on the savings. The offer is only good on new tools, and some items are excluded, so be sure to read the fine print. SHOP CPO 4th...
Why is a Lee Valley free shipping promotion a big deal? Because, despite their nice selection of woodworking tools and small gadgets & gizmos, nobody wants to have to pay for shipping. Usually when I am buying from Lee Valley, it is not something I need right away, so I wait until their free shipping promotion and save.
If you have been shopping around, looking at tools for Father's Day gifts, you might have noticed that there are some really good deals going on right now at Amazon. Usually you can find deals for only one brand at a time, but this time there are cash off deals from Bosch, DeWalt, Dremel, and more.
Father's Day is coming up shortly and if tools are on your Dad's wish list, you might want to check out the Free Battery Promotion that Makita is running. If you buy a select Makita Combo kit you will get an additional 18-volt LXT Lithium-Ion Battery Free.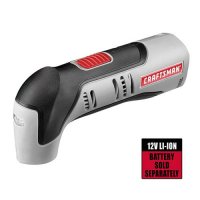 We don't see deals like this very often, but Sears has their Craftsman Nextec line 12-volt Multi-Tool (tool only) for sale for less than ten bucks. This is just the bare tool and doesn't come with any accessories, but what would you expect for only pocket change. The regular price for this tool is $59.99, and kit sells for just under $80. This deal is probably only worthwhile to people that already own Craftsman Nextec 12-volt tools, as a separate purchase of a battery and a charger will cost you nearly $50. You would be better off...