Gary August 15, 2014
1
49
Having just returned from Milwaukee's 2014 new product symposium, I wanted to highlight some of the really innovative new tools now revealed; but, before I delve into some of what I saw, I would be amiss if I didn't first mention what a superb job the folks at Milwaukee did in setting up the event itself.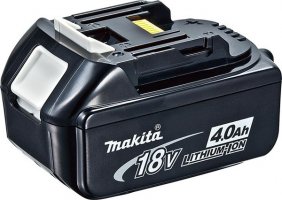 Users, wanting greater runtimes in their tools, have been impatiently waiting for Makita to introduce their 4.0Ah batteries to the U.S. market. Though they have been available in other countries for months, we just got word that the new 2.0Ah (BL1820) and 4.0Ah (BL1840) batteries are finally starting to come out. In fact, the new 2.0Ah can already be found on sale now in new Makita 18V Compact Lithium-Ion Kits and Combo Kits.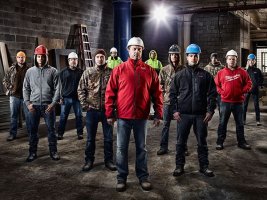 It may be hard to believe, but Milwaukee is in their fifth season of making their M12 Heated Gear. When they come out later this year, the lineup will include more color and camouflaged jacket/hoodie choices, a new jacket design, and even a new 3-in-1 jacket style.
I have been working on some reviews and haven't been able to post anything for a few days, but I wanted to share some great work that our friend Rob over at A Concord Carpenter is doing with Build America. What Rob is doing is training 21 recent college graduates on how to properly use tools, and how to use these tools to build. Over a 6-week span the 21 young men will be heading across the country where they will use their newly found skills to help give people with disabilities access to recreational activities that...
A tipster sent in news that, though unpublished, Snap-On is selling a new 3/8-inch gearless ratchet known has the FZERO. The name likely comes from the fact that gearless ratchets are touted as having zero backlash.
Chris February 06, 2014
0
1
Let's face it, not all contractors are technology wizards, which might prevent them from using tools that could be beneficial their business. In an effort to bring useful technology to everyone, Milwaukee has come out with new laser distance measurers that they say are the easiest to use in their class.
Chris February 04, 2014
0
1
DeWalt has announced the launch of their new (DCS371) 20V Max Cordless Compact Bandsaw, which should be on sale now. Weighing in at only 9.4-pounds, and only 15-inches long, it truly is a compact saw for tradesmen with compact cutting needs.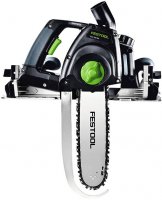 Chris January 31, 2014
1
1
If you like the idea of the Festool Track Saw, but it just doesn't have a large enough cutting capacity for you, the Festool Universal Sword Saw might be the tool for you. Available in Europe, the Festool Sword is fancy track-chainsaw that has a total cutting capacity of 7-7/8-inch (200mm).
Chris January 29, 2014
0
1
Bosch is introducing a new SDS-Plus Mortar Knife Attachment that they say provides faster and easier mortar removal from between bricks, block and, stone. Either that, or it is the fastest butter knife attachment on the market.
Chris December 04, 2013
1
1
Since many of us already use our toolboxes as make-shift worktables, Festool went ahead and built a miniature worktable right into the top of a SYS-1 sized Systainer. With it, you can be sure to always have a workbench to go along with the rest of your tools.