11 results - showing 1 - 10  
Tool Blog
Chris   September 10, 2014  
0
2
Bosch has expanded their heated work wear line to include a new version of their PSJ120 heated jacket, this time for women. The new Bosch women's heated jacket has all the great features that can be found in the men's jacket, but it has a tailored-fit that is contoured to better match a woman's shape.
Tool Blog
Chris   August 06, 2014  
0
7
DeWalt is adding to their 20V Max/12V Max heated gear line with the addition of 7 new heated jacket styles. The expansion includes a new khaki heated jacket (with hood) color option, a 3-in-1 high-visibility heated jacket w/ hood, a heated vest with attachable sleeves, three new heated hoodies, and a woman's heated jacket with a removable hood.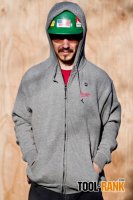 Reviews
Chris   March 19, 2014  
0
8
When users told Milwaukee they didn't like putting their nice heated jackets through jobsite abuse, Milwaukee's answer was to come out with a heated hoodie. In this review we take a closer look at the less formal, less costly, but still stylish Milwaukee M12 Heated Hoodie.
Reviews
Gary   February 26, 2014  
0
10
I can't imagine that the average tradesman, donning a well worn pair of work pants along with a comfortable tee-shirt, thinks about fashion while putting on a pair of rugged boots. And a GQ kinda guy I am not—even off the job site—but when I tool-up with my Blaklader Bantam Kangaroo vest, invariably someone will notice and ask, "Where'd ya get that work vest?" Framers, cabinet installers, and even electricians seeing the Blaklader vest note its practical use for their trade (in addition to its fashionable appeal).
Hot Deals
Chris   July 18, 2013  
0
1
Blaklader makes some pretty awesome pants, but all that awesomeness comes at a price that is a little higher than your average work pant. But like I said, these pants are above average, and once you try them for yourself, you will probably agree. So how do you make awesome pants even more awesome? Put them on sale. Contractor-Solutions is currently running a promotional code that will get you $25 off of your order of Blaklader Bantam pants. These pants normally cost just under $60, so a $25 savings is a pretty big...
Hot Deals
Chris   March 19, 2013  
0
1
Looks like Blaklader workwear is becoming more mainstream and will now be a little easier to find. Over the weekend Blaklader announced on their Facebook page that AceTool.com (not to be confused with Ace Hardware) will now be selling the entire Blaklader US product line.

Weekend Links
Chris   July 14, 2012  
0
0
New Bosch Workwear – Capris for workers? - Tools In Action Is it fun to laugh at the expense of others? It is when you see people who are supposed to be "construction workers" dancing around like they were on a reality TV show. They got our attention so I guess their plan worked, though maybe not the attention Bosch wanted because the video evidence has been removed from YouTube. Black & Decker is Working on a Modular Power Tool System? - ToolGuyd ToolGuyd seems to have some inside information...
Hot Deals
Chris   June 21, 2012  
0
0
Milwaukee just recently announced some new updated versions of their popular M12 cordless heated jackets and it looks like with the new model's release being just around the corner, CPO Outlets has marked down much of their current stock to just $139.99. This price includes the jacket, the battery and the charger. If you already have a M12 battery and charger, CPO also has select Jacket Only sizes and styles for only $99.99. The regular price of the Milwaukee Heated Jacket kits are still in the $170 range and I believe when the jackets...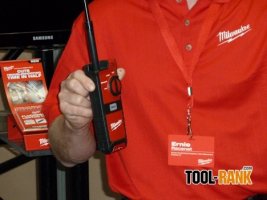 Manufacturer News
Gary   June 19, 2012  
0
10
The city named Milwaukee may be known to many folks as the brewing powerhouse, but the brand name Milwaukee is known to many tradesmen as the tool powerhouse. Remembering back to my first mornings on a job site, where I noticed electricians gathered around a train of brown gang boxes, and where plumbers congregated similarly nearby, and where HVAC guys and pipe fitters too stood ready to lift open those heavy brown lids, and notably when the lids raised and arms rushed in, out came the stout red cases with the name Milwaukee in prominent white. Last...
News
Chris   February 14, 2011  
0
0
Timberland has built something of an oxymoron with something they call the ultimate "light heavyweight" boot. The Timberland PRO Helix 85594 boot uses a lightweight safety toe that is made of alloy instead of steel, thus giving users the protection they need without all of the weight. Part of this heavyweight status can also be attributed to their use of a rugged full-grain waterproof leather shell. While the Helix is technically classified as a work boot, Timberland also took a few cues from their outdoor boots and incorporated an anti-fatigue energy boosting technology that...
11 results - showing 1 - 10