5 results - showing 1 - 5  
Tool Blog
Chris   August 06, 2014  
0
7
DeWalt is adding to their 20V Max/12V Max heated gear line with the addition of 7 new heated jacket styles. The expansion includes a new khaki heated jacket (with hood) color option, a 3-in-1 high-visibility heated jacket w/ hood, a heated vest with attachable sleeves, three new heated hoodies, and a woman's heated jacket with a removable hood.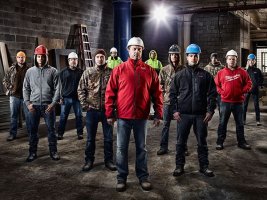 News
Chris   July 02, 2014  
0
1
It may be hard to believe, but Milwaukee is in their fifth season of making their M12 Heated Gear. When they come out later this year, the lineup will include more color and camouflaged jacket/hoodie choices, a new jacket design, and even a new 3-in-1 jacket style.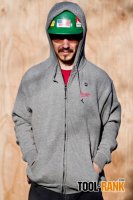 Reviews
Chris   March 19, 2014  
0
8
When users told Milwaukee they didn't like putting their nice heated jackets through jobsite abuse, Milwaukee's answer was to come out with a heated hoodie. In this review we take a closer look at the less formal, less costly, but still stylish Milwaukee M12 Heated Hoodie.
News
Chris   July 29, 2013  
1
7
During their media event back in June, Milwaukee announced that they would be expanding their heated gear line with new M12 Heated Hoodies, M12 Heated hand Warmers, and finally a M12 heated Jacket for Women. And while these do not officially go on sale until August, you can reserve yours now with a pre-order.
News
Gary   June 17, 2013  
4
8
sym•po•si•um [sim-poh-zee-uh m] n. a dynamic conference organized for the discussion of the latest innovative Milwaukee tools Before highlighting a sample of the many great tools revealed in this event held last week, it was helpful for me to first check my dictionary for the proper usage of the word; and though Webster might not have defined it exactly this way, having first-look at Milwaukee's latest innovative tools indeed made the Milwaukee tool new product symposium a dynamic conference. With expert product managers showcasing tools like the latest M18 FUEL cordless line; a M18 cordless LED...
5 results - showing 1 - 5