6 results - showing 1 - 6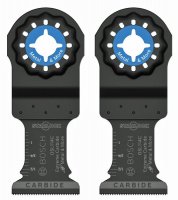 Tool Blog
Chris   January 28, 2016  
1
4
Bosch and Fein have jointly developed and patented the new Starlock interface system to be the new standard for connecting Oscillating Multi-Tool Accessories to the next generation of Oscillating Multi-Tools. But wasn't that the same goal of the now 5+ year-old Oscillating Interface System (OIS)?
Tool-Rank
Chris   October 10, 2013  
0
1
Contest Information
Contest Ends
November 10, 2013
We all know that FEIN makes excellent oscillating tools, but their excellence isn't just limited to their tools, it also extends to their accessories. So to share their excellence with people that might not own a FEIN Oscillating Tool, FEIN has come out with their own Multi-Mount universal blades. To kick off the new Multi-Mount blades FEIN has given us a gift pack of their 160 E-Cut LongLife blades to give away.
Hot Deals
Chris   May 04, 2012  
0
0
The competition surrounding oscillating tools is a view of capitalism as its best. Not only do we have more choices, but we are also getting better features at lower prices. Fein has been reducing their prices ever since, and deals are becoming more common. Now until June 1, 2012 Woodcraft is running a free $20 gift card deal with purchase of the Fein MultiMaster Q. This is the MultiMaster starter kit and also includes the tool-less blade change feature. The MultiMaster Q is currently selling for $199, so the $20 gift card brings...
News
Chris   March 05, 2012  
0
0
The Fein Multimaster has been around for years and it was not uncommon to see one on a jobsite every once in a while. They have been a popular tool to those who could afford them, yet seem an unnecessary tool to those of us who had never before used one. Of course that all changed when every brand in the world started making them after Fein's patent exclusivity ended. Now in an effort to keep the cash coming in, Fein has launched a new consumer package for their FMM 250Q.
News
Chris   November 17, 2011  
0
0
The Specialty Tools and Fasteners Distributors Association trade show has just come to a completion and Marc from Homefixated was there to cover all of the latest tools news and after show parties. Marc discovered some really cool tools while making his rounds, one of them being the tool-less blade change Bosch Multi-X that I wrote about a couple of months ago.
Hot Deals
Chris   December 06, 2010  
0
0
When all of the competitive oscillating tools started coming out, last year I asked the question – Is Fein Feeling The Heat? It would seem almost impossible for Fein to not feel some kind of waves after so many companies made their splash all at once. It was hard to know if this had any impact, but then we got our first real evidence when Fein lowered the price of their blades and accessories. It wasn't much of a change, but it was a start. A new $50 rebate from Fein just goes to show that capitalism...
6 results - showing 1 - 6