Reviews
Chris March 05, 2014
1
3
Studpop is a new stud finder design that uses a magnet to locate the studs in your walls. Using magnets to find studs is nothing new, not only have I been using this method for years, but it is also my method of choice. Typical magnetic stud finders are not perfect though, but Studpop seems to have found the solution.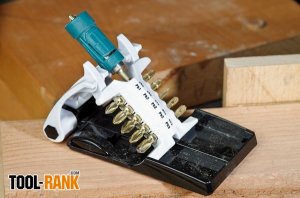 Reviews
Chris January 23, 2014
0
11
A while back Makita sent out a sample pack of their new Impact Gold Bits, Sockets, and Nut Drivers, all of which are rated to handle the high torque that today's impact drivers can deliver. They also sent out some fasteners, some fastening materials and some suggestions on how to put their new impact ready bits to the test. Of course I ignored their scenarios and put the Makita Impact Gold Bits to the test while on the job.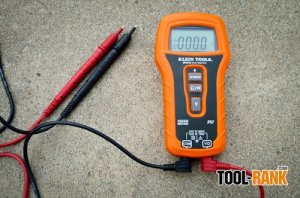 Reviews
Chris December 18, 2013
1
6
If you are tired of having to baby your multimeter with special padded cases, cringing with each step up on your ladder as your precious meter leaves the safety of the ground, worrying that it could slip to its certain death? Then Klein's new MM500 Auto-Ranging tough meter might be just what you need.
Reviews
Chris December 12, 2013
0
6
It might sound a bit crazy that drilling a hole into your power cord can actually make it better, but that is the idea behind the CordLatch. The CordLatch is a small accessory, that when attached to your cord, solves the problem of unwanted cord to cord unpluggings.
Reviews
Gary September 10, 2015
1
4
The reason for buying a portable generator may vary from person to person—one might want to power up tools on a remote jobsite, another to use for camping and recreation, or still another for backup electricity during a power outage—but if your reason for choosing a portable generator is portability then you'll want a generator that's truly portable.
Reviews
Chris August 28, 2013
1
10
When Coast contacted me and said they were sending over their new HL27 LED Headlamp, I couldn't help but remember that I had just done a video of their HL7 LED Headlamp; what could be so different? It turns out the HL27 has a number of improvements that might make it worth an upgrade.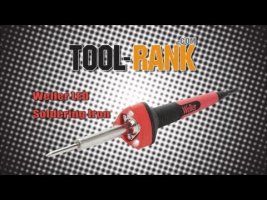 Reviews
Chris July 15, 2013
1
0
A couple of months ago I teamed up with Weller to give away one of their brand new soldering irons that feature built in LED lights. Not only were they kind enough to let me give one away to you fine Tool-Rank readers, but they also sent me one so I could see for myself if those new LED lights made a difference.
Reviews
Chris June 06, 2013
0
9
Back when I tested the Milwaukee M18 Fuel Brushless Hammer Drill, I found that it easily proved itself to be a powerhouse. It took on every task with speed, while also showing long battery life. Being that their M18 Fuel Impact driver is in the same M18 Fuel family, can it too prove to be a powerhouse? Let's find out.
Reviews
Gary March 27, 2013
0
10
Recently I had a chance to put Bosch's new GCL-25 laser-level to real practical use. The GCL-25 laser level features five beam points—up, down, forward, left and right; in addition, it also displays continuous cross hair lines—horizontal and plumb. The beams and lines are all self leveling and can be used independently or together. The tool's featured 5-point, cross-hair combination made it ideal for my project, which, prior to the introduction of this layout tool would have required two tools or more.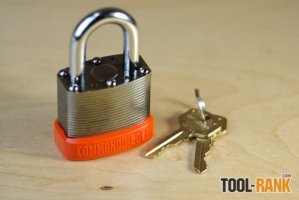 Reviews
Chris March 18, 2013
1
3
If you are using a lock to protect your tools, you might want to ditch what you are currently using and give Commando Lock's Peacemaker Safety Series lock a try. Packed with military grade features and costing only about $12, you can't go wrong.