6 results - showing 1 - 6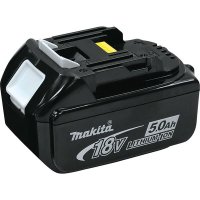 Tool Blog
Chris   November 12, 2014  
0
1
It was only a few months ago that Makita's 4.0Ah (BL1840) 18V batteries came out, and I wondered then, how long it would be until their highly anticipated 5.0Ah (BL1850) would follow. It turns out the wait will not be long at all, as the Makita BL1850 are set to come out in December 2014.
Tool Blog
Chris   October 08, 2014  
0
1
Everyone wants to know when Milwaukee will be releasing their new M18 XC5.0 Extended Capacity Battery Pack and you should be happy to learn that they will be coming out next month (November 2014). This means there will be plenty of time for you to add them to your Christmas list. You might be surprised to learn that the new Milwaukee 5.0 Ah battery got more than just boost in capacity and runtime, but I will get to that later.
Tool Blog
Chris   September 26, 2014  
1
0
While here in the US Makita's 4.0Ah Batteries (BL1840) are just becoming available, over in the UK and other parts of the world they will soon have access to the new Makita 5.0Ah batteries. ToolStop, a tool store in the UK, has a look at the new BL1850 batteries and clues us in on all the details.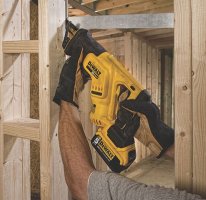 Tool Blog
Chris   September 25, 2014  
0
1
DeWalt is coming out with a new 20V Max cordless reciprocating saw that is more compact to allow remodelers, carpenters, plumbers, electricians, and the like to make controlled cuts in tight spaces such as between studs, or in crawl spaces. With reciprocating saws, sometimes smaller is better.
Tool Blog
Chris   June 10, 2014  
0
3
DeWalt is introducing their next generation of batteries to work with their 12V and 20V MAX tool lines. The new EXTREME RUNTIME (XR) batteries offer a 2.0Ah capacity (DCB127) for 12V MAX and 5.0Ah capacity (DCB205) for their 20V MAX tools. Along with the new batteries is a new dual-port charger that can charge both batteries as well as a couple of USB devices.
Tool Blog
Chris   April 17, 2014  
0
1
Isn't competition great? Cordless tools are stronger than ever with brands racing and competing to deliver the most powerful tools; and now we are in a heated race to see who can pack the most Ah into a battery. Well, it looks like Bosch is taking the lead with their new BAT621 5.0Ah 18-volt battery arriving this May.
6 results - showing 1 - 6