5 results - showing 1 - 5  
Tool Blog
Chris   June 02, 2016  
0
1
Rockwell is proving once again that they are a major player in the oscillation tool market, this time by coming out with a new feature that no other oscillation tool has. Improving on the already great Rockwell F50 Sonicrafter (read the review), the new F80 adds the game-changing new Duotech feature.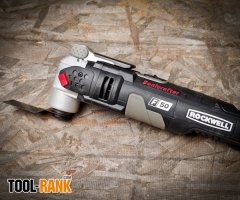 Reviews
Chris   October 31, 2014  
0
10
When Rockwell Tools  announced their new F50 Sonicrafter I was really impressed with a number of the new features. What I was most impressed with was that it had a much larger angle of oscillation. I had always figured that oscillating multi-tools would benefit from a larger oscillation angle, so when Rockwell asked me to do a review, I would finally have a chance to see if I was right.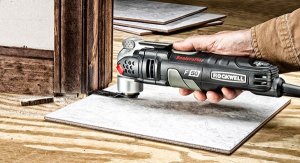 Tool Blog
Chris   August 04, 2014  
1
1
Rockwell has just announced a pair of new Sonicrafter oscillating multi-tools with specifications that seem to top all the other competing brands. With all of the multi-tools on the market from a number of different manufacturers, could it be Rockwell that knocks Fein off of Oscillation Hill?
News
Chris   September 12, 2012  
0
5
Rockwell was one of the first to come out and compete in the oscillating tool market, but it was so long ago that their current oscillating tool was starting to show its age. I was just thinking that Rockwell needed to come out with an update, and what do you know, they give us four updates.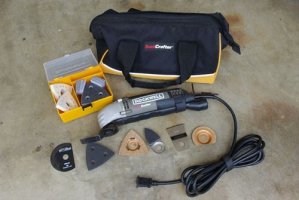 Reviews
Chris   May 13, 2009  
0
4
I don't know that there has been a single type of tool that has been more popular at a given time, then the oscillating tool is today. The main reason behind this, is the fact that most of these tools have all come out at around the same time. Rockwell, unlike Bosch and Dremel, is relatively unknown, but has a few things that are helping them out. One being the popularity of their JawHorse which I have seen discussed in a number of tool related message boards, another is their infomercials. Which is also how the Fein MultiMaster was...
5 results - showing 1 - 5