Cordless Drill Saves Tennis
https://www.tool-rank.com/media/listing/videos/thumbnail/300x300s/7a/fe/8f/MghTPMktMqk.jpg
Chris   January 20, 2011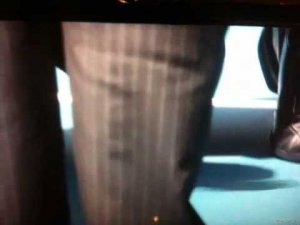 Last night tennis ran into a little problem on one of the courts at the Australian Open, but lucky for us there was a man with a cordless drill to save the day. Tennis is a simple game, but it can only be played if the tennis balls are allowed to bounce. However, last night there was an issue within a small area of the court surface in the Hisense Arena that prevented the balls from bouncing.
What looks like a simple coated concrete surface on TV is actually very complex; consisting of multiple layers of rubber granules, compressed plastic, mineral fibers, and latex. Somehow a small air bubble formed under the top layer of the surface (probably due to recent changes in the weather) which absorbed the ball's impact. To fix this issue, a few small holes were drilled into the surface with a cordless drill, thus allowing the air to escape.
This just goes to show that everyone needs a drill... even tennis players.
1053

views
December 02, 2012
-
00:51
video
•
tennis
•
cordless drill
•
Australian Open
•
cordless drill
•
tennis