Bosch Multi Construction Bits Review
https://www.tool-rank.com/media/listing/videos/thumbnail/300x300s/87/26/3b/3XpKV2TUmfE.jpg
Chris   April 14, 2009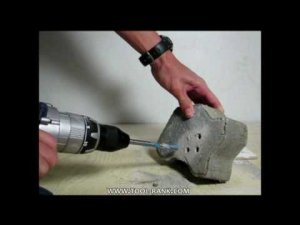 Over the past couple weeks I have been testing out the new Bosch Multi Construction Drill Bits, and so far I am really liking them.
Being a finish carpenter, I have on a number of occasions had to install cabinets, and vanities over tiled walls. The problem with this is that you need one drill bit to drill through wood, and another to drill through the tile. The Bosch Multi Construction Bits really make it easy to drill through both materials at the same time. Another problem I have is attaching wood backing to concrete walls with concrete screws. Usually I have to pre-drill the wood, hold the wood in place then drill out the concrete. The Multi Construction bit removes a step and saves me some time. Overall the Bosch Multi Construction Bits live up to their name. I only found the bits to be lacking when it comes to drilling through metal.
These bits are on my list of tools you should try.
Bosch Multi Construction
- Amazon
1257

views
December 02, 2012
-
03:18
Bosch
•
drill bit
•
masonry bit
•
Multi-Construction