Tool Blog
New Seek Shot and Seek ShotPRO Cameras from Seek Thermal
New Seek Shot and Seek ShotPRO Cameras from Seek Thermal
https://www.tool-rank.com/media/listing/photos/thumbnail/300x300s/ef/c7/ce/Seek20Shot20PRO20Thermal20Camera-80-1541117372.jpg
Chris   November 01, 2018  
Seek Thermal, a leader in thermal imaging technology, has announced the launch of two new products designed to serve the needs of commercial trade professionals. The new Seek Shot and Seek ShotPRO are two handheld thermal cameras that can detect heat, which allows professionals to identify potential issues on the job.
The great thing about thermal cameras is that they see heat that can't otherwise be seen by human eyes or regular cameras. The ability to see hot and cold spots is valuable information for building professionals such as HVAC techs, home inspectors, insulators, electricians and general contractors.
A hot spot could signify that an electrical component is overheating, and a cold spot can indicate where a cold draft is entering a building. Leaks can also be detected, as the evaporation of water cools down it would show up as a cold area on the camera; similarly, a hot water leak would show up as a hot spot.
Thermal Sensors on thermal cameras are usually pretty low resolution, which can make it difficult to pinpoint exactly what you are looking at, but Seek Thermal has solved this problem with their SeekFusion technology. SeekFusion allows the user to blend between a thermal image and a visual image to add context and much greater detail to what they see.
Both the Seek Shot and Seek ShotPRO are about the size of a typical compact digital camera and feature a 3.5" color touchscreen display, IP-54 Rating, Wifi connectivity, and the ability to capture photos and video with thermal measurements ranging from -40˚ to 626˚F. For remote viewing, Wifi is used to live stream from the camera to a smartphone or tablet running the SeekView App.
The Seek Shot has a thermal sensor size of 206 x 156 and is priced at $499, while the Seek ShotPRO has a thermal sensor size of 320 x 240 and is priced at $699.
The original Seek Thermal Micro USB Thermal Camera—which I reviewed back in 2015—also has a resolution of 206 x 156, and I think it is detailed enough for the needs of commercial trade professionals. You can jump over to that review to see some pictures I took.
An Unusual Use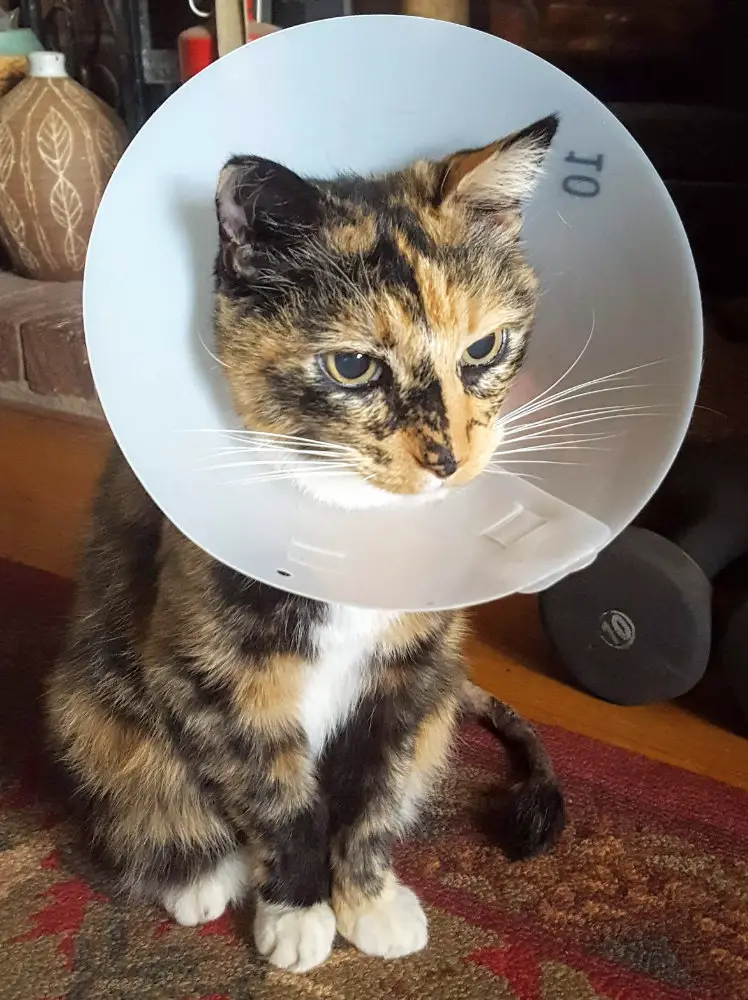 I found myself using the original Seek Thermal micro USB Camera for an unusual task. My outdoor cat recently got injured, which means she has to spend a month indoors. She doesn't really like being confined to the house 24/7, but the real problem is that she was not trained to use a litter box. So in an effort to ensure she was not peeing on the carpet or on the furniture, I used the Seek Thermal Camera to check for any "leaks". Fortunately, she figured out the litter box pretty quickly, which I was able to confirm with the Seek Infrared Camera.
477

views
December 12, 2018
-
00:55
Seek Shot Fusion Explanation
Seek Shot https://www.batterfly.com/shop/seek-shot Seek ShotPRO https://www.batterfly.com/shop/seek-shotpro The Seek Shot puts thermal imaging expertise in the palm of your hand. Seek Shot combines best-in-class technologies with ergonomic design. Seek Shot features high-resolution thermal sensors (Seek Shot: 206x156, Seek ShotPro: 320x240) and Fusion image capability, allowing you to adjust the balance between thermal and visible images so that you know exactly what you're looking at. Seek Shot is lightweight, ergonomic, and fits in your pocket. It is designed to stand up to the wear and tear of working in the field with extended battery life. Seek Shot features a 3.5" color touchscreen with an intuitive interface, making problem detection easy, and imaging and video shareable over Wi-Fi. follow us: Twitter https://twitter.com/batterflysrl Facebook http://tinyurl.com/j3se7t7 YouTube https://www.youtube.com/user/BatterFly2002 website http://www.batterfly.com
Seek
•
thermal imaging camera
•
Seek Shot
•
Seek ShotPRO