IDEAL To Acquire SK Hand Tools
Chris   August 23, 2010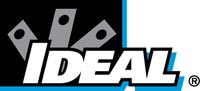 IDEAL Acquires Premier Tool Manufacturer SK Hand Tools
-- IDEAL expands its commitment to "Made In America" mission by keeping manufacturing of iconic tool brand in the United States --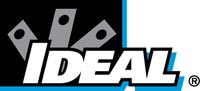 08.23.2010 – SYCAMORE, IL -- IDEAL INDUSTRIES, INC. announced today that it has entered into a definitive agreement to purchase certain assets of SK Hand Tools Corporation, one of America's leading manufacturers of tools for the professional mechanic.
Doug Spitler, Vice President and General Manager of IDEAL's Retail and Industrial Divisions, has been named to run the new company which will operate as a wholly-owned subsidiary of IDEAL: "Acquiring SK Hand Tools will expand our focus on American-made quality, service and value. Loyal customers can count on the SK brand being re-energized under IDEAL ownership as the premier 'Made in USA' line of professional tools."
This latest move follows IDEAL's acquisition of American tool makers Western Forge and Pratt Read earlier this year, and further demonstrates the company's ongoing dedication to manufacturing in the United States. Although IDEAL is still formalizing plans, the company is committed to manufacturing SK tools in the United States, either by integrating production into its existing plants or building a new, state-of-the-art facility. IDEAL will publish its comprehensive manufacturing plans for SK within 30 days after the sale closes.
Founded in 1921, Chicago-based SK Hand Tools is considered an icon by generations of mechanics. Its broad line of quality-made tools, including sockets, ratchets, hammers, and wrenches, have evolved over time to make them among the most precise and reliable on the market. IDEAL intends to sell SK Hand Tools' portfolio of nearly 4000 tools under the SK® brand throughout the automotive and industrial channels of distribution.
The asset sale is expected to be finalized on August 25, 2010 with IDEAL assuming no liabilities. SK had filed for bankruptcy protection on June 29, 2010.