The Ultimate Job Site Trailer
Featured
https://www.tool-rank.com/media/listing/photos/thumbnail/300x300s/6b/cb/e8/tooltrailer-92-1540848509.jpg
Chris   December 29, 2008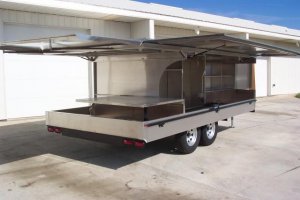 Do you need a trailer that you can just pull up to the job site and get right to work without having to unload all your tools. The problem with most trailers is the limited access to your tools. If you need something in the back, you have to unload everything in front of it.
Check out these contractor trailers from ToolTrailer.com. You have access to all your tools from the outside, making is faster and easier to get your work done. The best part of all, is the built in table saw, and miter saw work stations, and still room for some 4x8' sheets of wood.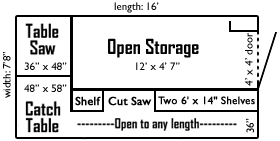 Features:
Large 8' x 16' work table
Carry and store all your carpenter tools ready to work
Work station for table saw with large out feed table
Cut off saw with room for any length material
33% more tools in your TOOLMASTER TRAILER
Single pole tongue allows a full 90 degree turn
These are so cool, I wish I could use one... unfortunately most of my work is indoors.