Important Tools For Your Shop
Chris   October 15, 2009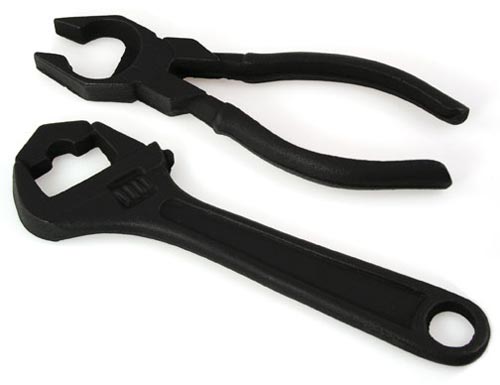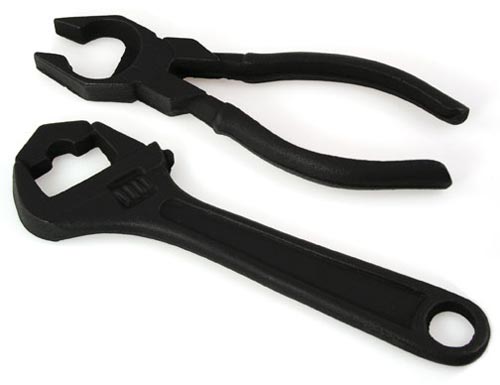 Along with your work station with a built in refrigerator for your shop, you need drinks - and with cold bottled drinks, you need bottle openers. But just any old bottle opener will not do, you need something manly.
Tim Taylor would probably use some type of electric, gas, or hydraulic powered contraption, which would look and sound cool, but would also probably spill half of your drink. Now, if you are a glass half empty kind of guy, then you are all set. The rest of us can enjoy our entire drink by using these cool tool shaped bottle openers. These bad boys are made out of cast iron, so they have that old timely feel. After a light coat of rust, I am sure they will fit in with the rest of your treasures.
They cost $25 each, which might be a bit much, but they are probably strong enough to survive a natural disaster.
The Curiosity Shoppe via The Hardware Aisle