editor review News & Reviews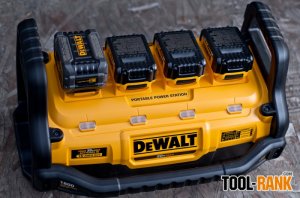 Reviews
Chris February 06, 2017
0
10
It is easier than ever to find a cordless replacement for any number of once corded-only power tools. Yet, the fact still remains that there are certain tools that are not yet cordless or may never be cordless. When you need to use these tools in a place without an outlet nearby, your only option is a noisy gas generator—which is useless indoors. DeWalt's answer to this problem is their new DCB1800 1800-Watt Portable Power Station and Parallel Battery Charger.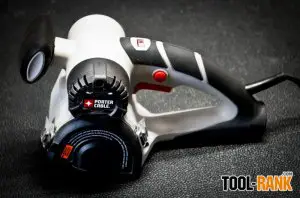 Reviews
Chris November 11, 2016
0
11
A few years ago I wrote about an impressive looking tool that appeared to offer "the versatility of an angle grinder with the ability to follow the grain like a belt sander", but sadly, said tool was only a prototype. Today that tool is now available to the masses, known as the Porter-Cable Restorer, and I am happy that I am finally able to test it out and give it a review.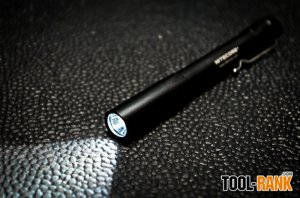 Reviews
Chris June 24, 2016
0
7
If you have been reading Tool-Rank for any period of time you might be aware that I am a fan of keeping a flashlight in my tool bag with my tools. Working on a jobsite, I never know when I am going to need to light up a room or dark corner. After using the Nitecore MT06 Penlight for a bit, I decided to apply that same logic to my everyday life. Let me tell you why the Nitecore MT06 has become my first EDC flashlight.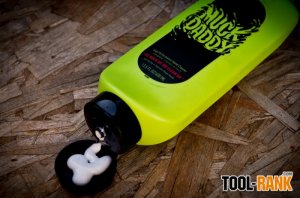 Reviews
Chris May 20, 2016
0
5
When it comes to cleaning dirt, grime, and grease off of your hands after a long day of hard work, a certain orange hand cleaner might come to mind; but they are not the only hand cleaner in town. There is a new hand cleaner from a company called Muck Daddy, that wants to prove to the world that they have the best hand cleaner around, to prove that "green is the new orange".
Reviews
Gary May 13, 2016
0
10
For the nine-to-fiver, a pot of coffee can almost always be found in the nearby break room—if not a full pot, at least a re-warmed stale thick cup's worth. But for the construction worker, the nearest over rewarmed stale cup of brew might be miles away, held up in traffic somewhere aboard the daily roach coach. Sure, there might be a jobsite trailer with a primitive coffee maker atop a makeshift table, but that pot of joe is reserved for the collared type, not tradesman joe whose hard hat isn't just for show. So let the office crowd have...
Reviews
Gary April 29, 2016
0
7
Why do I climb a ladder? Well, It's not because it's there. But if my task at hand is above my head I'm going to be looking for a ladder to climb. All ladders are designed, one way or the other, to elevate your reach, but can't a ladder also make your reach a little easier? So I climbed atop the Gorilla Ladders Fiberglass Hybrid ladder to see if its design is worth the climb.
Reviews
Chris April 15, 2016
0
9
How can you improve the shim, a tool that has been used for centuries to make our world flat, square, and level? Well, one way to do it is to make it more adjustable; another way is to make it faster or easier to use. The Winbag promises to do all three by using only the power of air inflation, but can the Winbag really replace the standard wooden shim?
Reviews
Chris December 07, 2015
0
8
There are many who suggest carrying around a knife of some kind almost everywhere you go, after all, you never know when you might need it for convenience sake, or for emergency's sake. However, there are many that don't like the idea of filling up their pockets with a bunch of extra weight. Ron's Utility Knife 2.0 is a new product from Screwpop that provides all the handiness of carrying around a basic pocket knife, without the bulk that is sometimes associated one.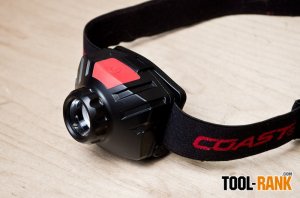 Reviews
Chris November 20, 2015
0
12
One of the things I like about Coast is that not only do they make great multi-purpose lights and knives for users that need tools for a variety of different situations and uses, they also make products that are task specific. The new Coast FL60 Headlamp is one of those task-specific products that they have developed for users that need to clearly light up a wide area, and that is what I am going to be talking about in this review.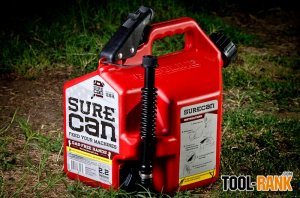 Reviews
Chris October 02, 2015
0
5
Let me tell you a little bit about the SureCan, the best gas can I have ever used. It is a gas can that doesn't leak and doesn't spill, even when you are trying to use a full, heavy, gas can to fill a small chainsaw tank. But before I can get to the SureCan review, I need to give you a little back history on how the EPA outlawed the common gas can to cut down on lost gas through spilling and venting, only to create a different lost gas problem, which then leads to the invention of...