On January 27, 2017, the International Trade Commission instituted a ban prohibiting the import of Reaxx table saws into the U.S. Despite what you may have heard regarding the availability of the Bosch Reaxx Table Saw, you are still able to purchase one; at least for a limited time.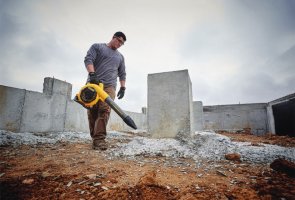 After DeWalt only recently came out with their Flexvolt system to address the needs of power hungry cordless tools, they have expanded the line to include the growing market of cordless outdoor power equipment. The DeWalt Flexvolt Outdoor Power Equipment lineup will include a new 60V Max Chainsaw, Handheld Blower, and String Trimmer.
Craftsman has been in trouble for a number of years, I think mostly due to the fact that Sears itself has been having problems. Today, though, Stanley Black & Decker completed their purchase of the Craftsman brand from Sears Holdings Corporation, and Craftsman will have a second chance as a maker of American tools.
Chris   February 24, 2017  
1
1
The age-old question of whether you buy a jigsaw or a reciprocating saw has finally been answered;  you don't buy either, you buy a Worx Axis instead. The WX550L Axis is a new combination cordless tool from WORX that transforms from a jigsaw into a reciprocating saw and accepts standard blades from both tools.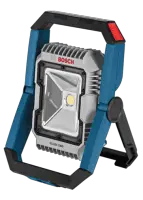 Chris   February 23, 2017  
2
1
Bosch has announced a pair of new portable jobsite cordless LED floodlights, the Bosch GLI18V-1900N and GLI18V-1900C. One model even features Bluetooth connectivity that can be controlled with just a tap on your phone.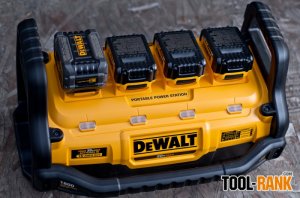 Chris   February 06, 2017  
0
10
It is easier than ever to find a cordless replacement for any number of once corded-only power tools. Yet, the fact still remains that there are certain tools that are not yet cordless or may never be cordless. When you need to use these tools in a place without an outlet nearby, your only option is a noisy gas generator—which is useless indoors. DeWalt's answer to this problem is their new DCB1800 1800-Watt Portable Power Station and Parallel Battery Charger.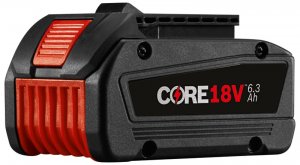 Chris   January 18, 2017  
0
1
At a time where power tool manufacturers are racing to take every tool that is corded and making cordless versions, the battery technology also has to keep up. In order to power their upcoming "high-power" cordless tools, Bosch has created their new high-efficiency (GBA18V63) CORE18V 6.3Ah Battery.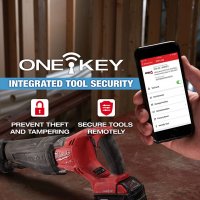 Chris   January 12, 2017  
0
1
Did you download the latest update to the Milwaukee One-Key app? If not, you should. The new update enables a new trigger lock-out feature as well as some other features that add a better level of tool security and theft protection to the Milwaukee tools that feature the One-Key system.
Chris   January 06, 2017  
0
3
Milwaukee Tools is taking one part of their One-Key smart tool system and is sharing it with other tools from any brand. The Milwaukee TICK is a small tool/equipment tracker that can be attached and hidden on larger tools to provide inventory tracking and basic anti-theft protection.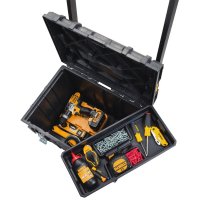 Chris   December 06, 2016  
1
8
The DeWalt ToughSystem is by far the best solution I have come across to store and transport my tool to and from the jobsite, so I get excited when I hear about any new products in the ToughSystem line. In addition to a couple of new ToughSystem storage boxes, DeWalt finally has a solution to storing their boxes in a workshop.