About 6 months ago I wrote about the Makita LXDT06 and its new Quick-Shift function after I spotted it on the Makita site. But shortly after I wrote about the new impact it was removed from the site. Now almost a year after Canada had it, it looks like we will finally have an opportunity to buy the LXDT06 for ourselves.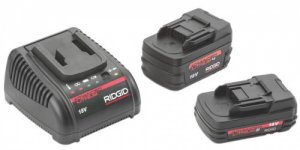 Ridgid has announced their next generation of 18-volt lithium-ion cordless tool batteries in 2.0Ah and 4.0Ah, and promise improved performance, longer runs times and other advancements over previous batteries.
People are always looking for ways to save money on tools, and one way is to cut down on the tools you need to own. So why buy a regular circular saw and a track saw, when you can use your circular saw as a track saw with the TrueTrac system?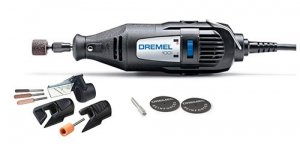 To help you get ready for spring time lawn and garden work Dremel has come out with the new Dremel 100-LG Lawn and Garden tool sharpening kit. The kit includes everything needed to maintain and sharpen the most common lawn & garden tools.
If you are really into woodworking you might be willing to spend 3 days salary on a really good block plane, but most of us probably won't. We will spend enough to get an OK plane and complain about the cut quality later. LeeValley has a simple way to improve your plane, and that is to use one of their replacement plane blades.
Tired of having to pull out a ladder every time you need to caulk a ceiling? The GC2000 is much longer than your typical caulking gun and allows the user to reach up to 13-feet in the air to caulk those hard to reach places directly from the safety of the ground.
Milwaukee Tool is continuing to expand their M12 Line of cordless tools with the introduction of the new 2416-22XC M12 Fuel 5/8-inch SDS-Plus Rotary Hammer. As noted, the new tool carries Milwaukee's "Fuel" branding, which means it also features their new Powerstate brushless motor technology.
Klein Tools announced some new additions to their Tradesman Pro line of tool organizers that have been designed to meet the needs of professionals. While Klein Tools are typically marketed towards electrical contractors, anyone can benefit from their organizers.
Bosch has come out with a new ½-sheet orbital sander that they say delivers the "smoothest handling" and a "fine finish", thanks in part to their new vibration control system. Personally, I just think the new Bosch OS50VC ½-Sheet Sander looks cool.
April fool's day is just around the corner, but DeWalt was not joking when they announced that their Model: DCR015 12V MAX/20V MAX Combination Radio/Charger will be available starting on April 1st.*