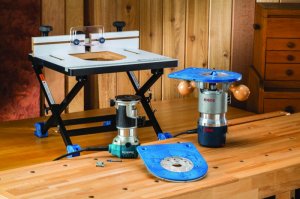 Chris August 10, 2018
1
2
One of the things I really like about Rockler is that they find a way to innovate the "accessories" of the workshop. While everyone else is making the power tools, Rockler is taking the attachments that go on the power tools and is making them better for the average woodworker. Their latest router table is just another fine example of what I mean; It's a Convertible Benchtop Router Table that won't take up much space.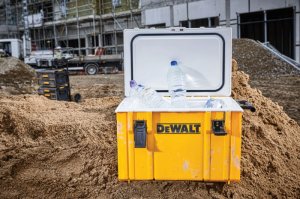 As I have mentioned numerous times in the past, I am a big fan of the modular DeWalt ToughSystem (be sure to read my review). It is what I use to organize and transport my tools to and from the jobsite. Even though I have my system configured just how I want it, I am always excited to see what new additions DeWalt makes to the modular system. However, their latest additions are not really what I expected, a ToughSystem Ice-Cooler (DWST08404) and the new ToughSystem Waterseal Drawers (DWST08290).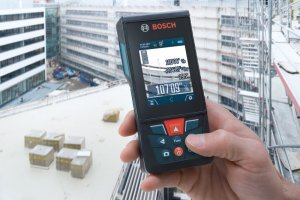 Bosch is king when it comes to laser distance measurers, offering a range of models starting with basic distance measuring for under $50 all the way up to models with Bluetooth app connectivity that allows users to make floor layouts. Their newest models take things to the next level by offering a measuring range of 400-feet with pinpoint 1/16-inch accuracy.
We all know the typical rip-fence setup routine for a table saw. First, you unlock the fence, then you measure and position it, then you tap it a few times in both directions, then you lock it in place when you think you have it right—but you don't really have it right. The fence has inevitably moved while you were locking it into position. Now you get to do the whole process over again. Or, you could use a new product launched on Kickstarter called Rip-it, that offers a more automated solution.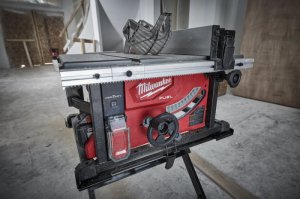 Milwaukee has announced their version of the cordless jobsite tables saw, what's shocking though, is that it runs off of only a single M18 battery. While this sounds like this would cause the saw to be underpowered, they claim their new M18 Fuel 8-1/4" Table Saw "generates the power of a 15amp corded saw".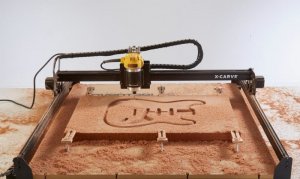 Contest Information
Contest Ends
March 31, 2018
With online marketplaces like Etsy and Amazon Handmade, it is easier than ever for a creative person to take an idea that they have had, turn it into a product, and then sell it. The hurdle for many, though, might be how they would manufacture their product. Inventables wants to give your small business a head start by giving you the opportunity to win one of their X-Carve Business Bundle 3D carving machines.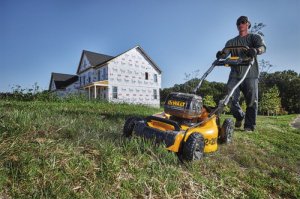 Chris February 23, 2018
1
2
After a few years of offering cordless outdoor power equipment, DeWalt has announced that they will finally be offering a 40V Brushless Mower as an option for professional landscapers, and a second 2x20V MAX mower will also be available for Contractors and DIY'ers.
Chris February 21, 2018
2
1
When it comes to breaking down sheet goods, track saws are a great lower priced alternative to tablesaws, but a good portion of the cost of a track saw is in the track itself. Worx has found a way to lower the cost of their new WX530L ExacTrack Cordless track saw by allowing it to use any straightedge up to 1-inch thick as its "track".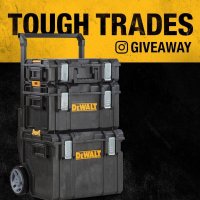 Chris December 04, 2017
0
1
Contest Information
Contest Ends
December 14, 2017
TOWSON, MD (December 4, 2017) – DEWALT® celebrates trades this holiday season. Starting today, DEWALT will give away tools for a variety of trades on its DEWALT Instagram page. The #ToughTrades giveaway is dedicated to the people who are employed in woodworking, electrical and plumbing, and mechanical industries, concrete and masonry professionals, metalworkers, and general contractors. DEWALT is committed to providing these professionals with products that deliver the performance they need to get tough jobs done each and every day.
Chris November 20, 2017
0
1
I know how hard it can be to buy gifts for your family or even to come up gift ideas for yourself when asked; so every year I put together a Christmas Gift Tool Buyers Guide of a few tools or accessories that I think an enthusiastic tool user might enjoy. Heck, I want some of these for myself.