Chris November 28, 2018
0
2
Stuart over at ToolGuyd posted an article about a new dust cyclone attachment (199553-5) for Makita cordless vacuums that separates the dust before it has a chance to clog the dust filter. The nifty little accessory attaches inline between the extension "wand" and the handheld vacuum unit to act as the first stage of fine dust collection before the main bag. There is one problem though; the Makita Dust Cyclone is currently priced at $55 on Amazon, yet looks nearly identical to one that can be found on eBay for as little as $12.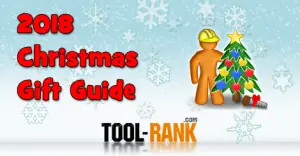 Chris November 21, 2018
0
1
Christmas time is near, Black Friday is just around the corner, so it is time to be thinking and looking for gift ideas. As a tool news and review website, it is only logical that we would put together a list of tools that we think would make great gifts for your loved ones.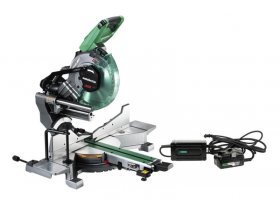 Chris November 08, 2018
0
13
We all love the idea of cordless versions of our favorite benchtop power tools that we can use out in the field, but we are less thrilled about what happens when these power-hungry tools drain the battery. Metabo HPT (formerly Hitachi Power Tools) has launched a brand new line of MultiVolt power tools that address this issue. If you run out of power, simply plug the cordless tool to into a wall outlet.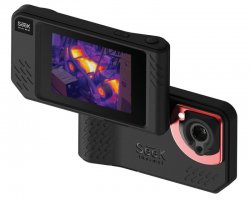 Chris November 01, 2018
0
1
Seek Thermal, a leader in thermal imaging technology, has announced the launch of two new products designed to serve the needs of commercial trade professionals. The new Seek Shot and Seek ShotPRO are two handheld thermal cameras that can detect heat, which allows professionals to identify potential issues on the job.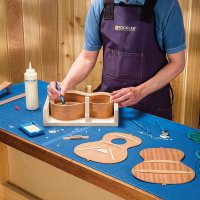 Chris October 12, 2018
0
4
A number years ago I wrote an article asking why it was so hard to find a good workbench mat. In that article talked about the various solutions people had tried all in the search for a good workbench mat; they tried everything from conveyor belts to yoga mats, but by the end of the article I still hadn't found a suitable mat. Since then, Rockler has come out with a silicone mat that solves most problems a woodworker would face, but it was still lacking in some areas. Finally, I think I can stop the search, the new...
Chris August 21, 2018
1
1
Contest Information
Contest Ends
September 14, 2018
Bosch really want's to get the word out about their new generation of Core batteries and how they pair with their new and existing cordless tools. So much so, they are running a huge giveaway where they will be giving away 2,000 cordless tools with the new Core 6.3Ah battery. Each prize retails for around $300, which puts the total combined retail value of the giveaway at around $600,000. Yeah, it is insane.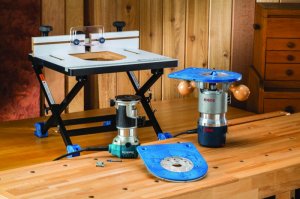 Chris August 10, 2018
1
2
One of the things I really like about Rockler is that they find a way to innovate the "accessories" of the workshop. While everyone else is making the power tools, Rockler is taking the attachments that go on the power tools and is making them better for the average woodworker. Their latest router table is just another fine example of what I mean; It's a Convertible Benchtop Router Table that won't take up much space.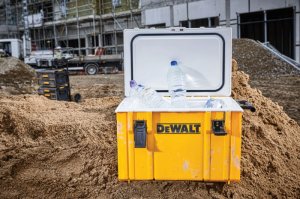 As I have mentioned numerous times in the past, I am a big fan of the modular DeWalt ToughSystem (be sure to read my review). It is what I use to organize and transport my tools to and from the jobsite. Even though I have my system configured just how I want it, I am always excited to see what new additions DeWalt makes to the modular system. However, their latest additions are not really what I expected, a ToughSystem Ice-Cooler (DWST08404) and the new ToughSystem Waterseal Drawers (DWST08290).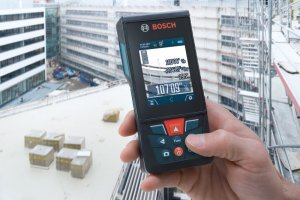 Bosch is king when it comes to laser distance measurers, offering a range of models starting with basic distance measuring for under $50 all the way up to models with Bluetooth app connectivity that allows users to make floor layouts. Their newest models take things to the next level by offering a measuring range of 400-feet with pinpoint 1/16-inch accuracy.
We all know the typical rip-fence setup routine for a table saw. First, you unlock the fence, then you measure and position it, then you tap it a few times in both directions, then you lock it in place when you think you have it right—but you don't really have it right. The fence has inevitably moved while you were locking it into position. Now you get to do the whole process over again. Or, you could use a new product launched on Kickstarter called Rip-it, that offers a more automated solution.