Gary August 02, 2017
0
19
Marketed for residential use, the Generac 7122 Speedwash System is a gasoline pressure washer with the power and reliability that you'd expect from a professional model; and frankly, after experiencing such precision delivered force, I wouldn't want to start a job with any other home model or have the need of a professional model.
Contest Information
Contest Ends
June 30, 2017
It is pretty common to find yourself working on a jobsite with less than ideal lighting conditions. Even when supplementing the light you will often find yourself working within the shadows. To lessen your chances of making mistakes, Empire Level has come out with a new line of lighted levels. They are so eager to show off their goods they are giving a new em95.10 TRUE BLUE UltraView Magnetic Torpedo Level to two lucky winners.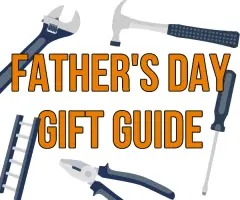 Father's Day is just around the corner and once again I have been requested to put out a gift guide. If I am being completely honest, I don't really like putting out these gift buying guides, because then I feel responsible if the gifts turn out to be duds. However, I understand that finding gifts that Dad will enjoy can be challenging at times. So I will give you some ideas of some tools I think are cool; just don't hold me responsible if your Dad doesn't like it; though he probably will, because all tools are cool. ...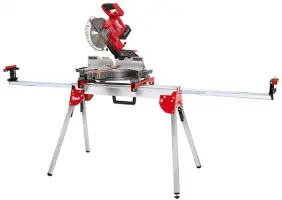 Milwaukee Tools has announced a new compact and lightweight miter saw stand that weighs only 31-pounds yet has a weight capacity of over 500-pounds. Its portability would pair nicely with the cordless 18V miter saw Milwaukee came out with last year.
Rockler is taking some of the hassles out of adding a few drawers to your woodworking projects by getting some of the work out of the way for you. By offering drawer side stock in a variety of sizes, you no longer need to buy a full sheet of 1/2" plywood when you need to make a drawer or two.
On January 27, 2017, the International Trade Commission instituted a ban prohibiting the import of Reaxx table saws into the U.S. Despite what you may have heard regarding the availability of the Bosch Reaxx Table Saw, you are still able to purchase one; at least for a limited time.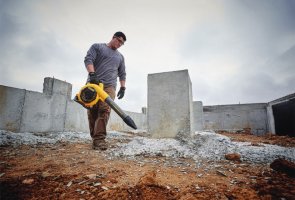 After DeWalt only recently came out with their Flexvolt system to address the needs of power hungry cordless tools, they have expanded the line to include the growing market of cordless outdoor power equipment. The DeWalt Flexvolt Outdoor Power Equipment lineup will include a new 60V Max Chainsaw, Handheld Blower, and String Trimmer.
Craftsman has been in trouble for a number of years, I think mostly due to the fact that Sears itself has been having problems. Today, though, Stanley Black & Decker completed their purchase of the Craftsman brand from Sears Holdings Corporation, and Craftsman will have a second chance as a maker of American tools.
Chris February 24, 2017
1
1
The age-old question of whether you buy a jigsaw or a reciprocating saw has finally been answered;  you don't buy either, you buy a Worx Axis instead. The WX550L Axis is a new combination cordless tool from WORX that transforms from a jigsaw into a reciprocating saw and accepts standard blades from both tools.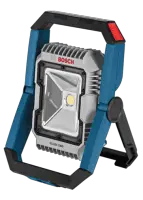 Chris February 23, 2017
2
1
Bosch has announced a pair of new portable jobsite cordless LED floodlights, the Bosch GLI18V-1900N and GLI18V-1900C. One model even features Bluetooth connectivity that can be controlled with just a tap on your phone.