5 results - showing 1 - 5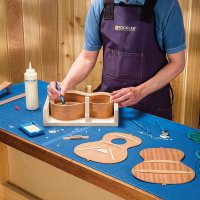 Tool Blog
Chris October 12, 2018
0
4
A number years ago I wrote an article asking why it was so hard to find a good workbench mat. In that article talked about the various solutions people had tried all in the search for a good workbench mat; they tried everything from conveyor belts to yoga mats, but by the end of the article I still hadn't found a suitable mat. Since then, Rockler has come out with a silicone mat that solves most problems a woodworker would face, but it was still lacking in some areas. Finally, I think I can stop the search, the new...
Tool Blog
Chris August 16, 2013
1
1
How do you make the popular Festool MFT even better than it already is? You give it a bunch of accessories. Lee Valley has put together a Veritas bench dog kit that turns the MFT into the ultimate work table. And if you don't have an MFT, they give you the drill bit to make your own.
News
Chris May 25, 2012
0
0
So I was looking at a Rockler email the other day and came across the Rev-a-Shelf Heavy-Duty Mixer Lift. I had probably seen the product before, but it wasn't until that moment that I realized that this mixer lift could be a great addition to the work shop. Just because it is made for the kitchen doesn't mean it can't have just as good a home out back.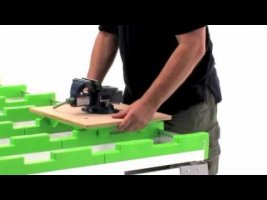 News
Chris October 07, 2011
1
0
Check out this new multifunction table that is sure to give the Festool MFT some competition. If size matters to you, take a look at the Benchmark Portable Work Table from Hagar Tools. The Benchmark is a foldable aluminum work table that is big enough to allow users to rip down full 4'x8' sheet goods.
News
Chris August 01, 2011
0
1
You would think that with all of the workbenches in all of the garages all over the country, you would have a few different choices when it comes to workbench protection, but that is not the case at all.
5 results - showing 1 - 5