2 results - showing 1 - 2  
News
Chris   May 25, 2012  
0
0
So I was looking at a Rockler email the other day and came across the Rev-a-Shelf Heavy-Duty Mixer Lift. I had probably seen the product before, but it wasn't until that moment that I realized that this mixer lift could be a great addition to the work shop. Just because it is made for the kitchen doesn't mean it can't have just as good a home out back.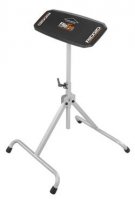 News
Chris   November 07, 2011  
0
7
A good roller stand is must-have for anyone working with long or wide materials, and while the Ridgid Flip Top stand doesn't exactly 'roll', it has a unique design and some great features that make it one of the best portable out-feed stands I have used. Because of the features offered in the Ridgid Flip Top Stand, it was an obvious choice to make it a Tool-Rank Pick.
2 results - showing 1 - 2