13 results - showing 1 - 10
Tool Blog
Chris September 29, 2016
1
1
I don't know what it is about LED lights, but I am kind of obsessed with them, and when I tell you I am excited about the new SysLite DUO LED Work Light from Festool, I mean it. A lot of this excitements has to do with the insane amount of light it can put out.
Tool Blog
Chris September 29, 2014
0
6
In addition to the two Cordless LED lights that Milwaukee has already come out with, which I reviewed here, they will be coming out with a pair of new M12 and M18 Cordless LED Lanterns. While the previous LED lights were great task lights, the new LED Lanterns will probably be better area lights.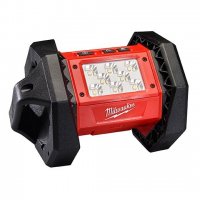 Reviews
Chris June 09, 2014
0
8
A while ago Milwaukee sent me out their M12 LED Stick Light and their M18 LED Flood Light to review, but to be honest, after much testing I couldn't find the words to express how much I love these two light. While I wanted to share a review for these two excellent lights, I just kept putting it off. Well, the wait is finally over; I still might not be able to express my adoration for the Milwaukee cordless LED work lights, but here it goes.
News
Gary June 17, 2013
4
8
sym•po•si•um [sim-poh-zee-uh m] n. a dynamic conference organized for the discussion of the latest innovative Milwaukee tools Before highlighting a sample of the many great tools revealed in this event held last week, it was helpful for me to first check my dictionary for the proper usage of the word; and though Webster might not have defined it exactly this way, having first-look at Milwaukee's latest innovative tools indeed made the Milwaukee tool new product symposium a dynamic conference. With expert product managers showcasing tools like the latest M18 FUEL cordless line; a M18 cordless LED...
News
Chris August 29, 2012
0
3
The Makita LXT 18V Cordless line continues to grow with some surprising additions to their website. The new tools include a next generation LXT hammer drill, next gen LED work light that can handle more jobsite abuse, and a surprising new cordless random orbital sander.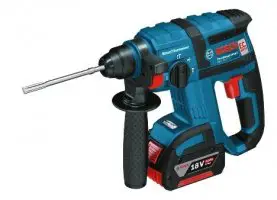 News
Chris August 09, 2012
0
5
Sometimes when we want to get a sneak peek at possible future tools, all we have to do is take a look at what is coming out in Europe. We don't always get what is offered, but when Bosch Germany announces new tools we take notice.
News
Chris July 18, 2012
0
1
Mac Tools knows a thing or two about what automotive workers need to help them get the job done. One of those things they need is light, but working in a brightly lit shop is not always an option. To get the light where it needs to be even when you are away from the shop, Mac Tools has come out with a new cordless magnetic rubberized LED worklight.
Manufacturer News
Chris May 31, 2012
0
0
Oh great another cordless LED work light. And when I say oh great, I mean it in the good way. Oh Great!!! Having enough light while working is a must, so I am always happy to see new and better lights coming out. The New 18-volt Makita LXLM03 12 LED work light (flashlight) is looking like a nice step in the right direction.
Weekend Links
Chris May 05, 2012
1
0
A Seriously High-Buck LED Worklamp – ToolMonger Festool is known for making high quality and high priced power tools, and ToolMonger also found that they make really high priced portable LED work lights. The Festool SysLite powers a total of six 3-watt LEDs that are said to produce a clear white light capable of brightening an entire room. It has an internal rechargeable battery, but it can also be plugged into the wall for extended use.
Reviews
Chris April 27, 2012
1
9
All headlamps are not created equal and to get a headlamp that can handle the demands of a jobsite, and last, you need something more than your average hikers light. I have used a few headlamps in the past that cost around $20, but none of them could handle the jobsite abuse I threw at them. Today I review the Pixa 3 headlamp that Petzl sent me, a light that has been built for contractors. Will it hold up?
13 results - showing 1 - 10