2 results - showing 1 - 2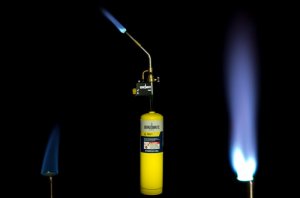 Reviews
Gary November 15, 2017
0
4
Since Bernzomatic will be featuring the TS8000 torch kit as a Home Depot Black Friday deal, they've asked us to take a closer look at their latest auto-start ignition, adjustable flame hand Torch. The holiday promotions will include a savings of up to $10 on the TS8000KC Torch and cylinder kit and up to $6.59 on a 2-pack of MAP-Pro fuel cylinders at Home Depot. The deals will run at the Home Depot beginning today and will last until November 29th.
Tool Blog
Chris March 31, 2015
0
1
We might not all be professional plumbers, but that doesn't mean we cant do our own plumbing  maintenance and repairs around the house. To help the beginner get started, BernzOmatic has put together a grab-and-go kit with the basic tools needed to start sweating copper pipe.
2 results - showing 1 - 2