13 results - showing 1 - 10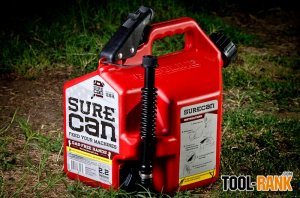 Reviews
Chris   October 02, 2015  
0
5
Let me tell you a little bit about the SureCan, the best gas can I have ever used. It is a gas can that doesn't leak and doesn't spill, even when you are trying to use a full, heavy, gas can to fill a small chainsaw tank. But before I can get to the SureCan review, I need to give you a little back history on how the EPA outlawed the common gas can to cut down on lost gas through spilling and venting, only to create a different lost gas problem, which then leads to the invention of...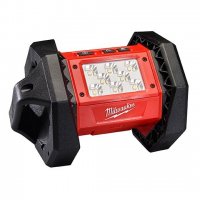 Reviews
Chris   June 09, 2014  
0
8
A while ago Milwaukee sent me out their M12 LED Stick Light and their M18 LED Flood Light to review, but to be honest, after much testing I couldn't find the words to express how much I love these two light. While I wanted to share a review for these two excellent lights, I just kept putting it off. Well, the wait is finally over; I still might not be able to express my adoration for the Milwaukee cordless LED work lights, but here it goes.
Reviews
Chris   December 12, 2013  
0
6
It might sound a bit crazy that drilling a hole into your power cord can actually make it better, but that is the idea behind the CordLatch. The CordLatch is a small accessory, that when attached to your cord, solves the problem of unwanted cord to cord unpluggings.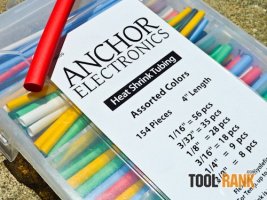 Tool Blog
Chris   July 16, 2013  
1
1
A few years ago I started picking out tools that I liked and gave them some extra recognition, these are known as Tool-Rank Picks. The list of Tool-Rank Picks is rather short and up until now contained only tools, but today I break tradition and add a consumable to the list; Anchor Electronics Heat Shrink Tubing.
Tool Blog
Chris   April 17, 2013  
1
1
Here at Tool-Rank we often come across great tools that do their jobs well; but only every once in a while do we come across a tool that we absolutely love. Those products deserve some extra recognition and are given the Tool-Rank Pick badge, an award that tells the world they are special. Today the award goes to the Coast Rapid Response Knife.
Reviews
Chris   April 02, 2012  
0
20
I think I have said this before, but when I saw the DeWalt ToughSystem and the features it offered, it was love at first sight. I was already in the market for a modular type storage system/tool box and had been scoping the offerings from the other brands, but the ToughSystem had a complete solution that best suited my needs.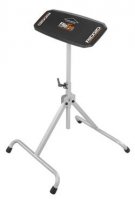 News
Chris   November 07, 2011  
0
7
A good roller stand is must-have for anyone working with long or wide materials, and while the Ridgid Flip Top stand doesn't exactly 'roll', it has a unique design and some great features that make it one of the best portable out-feed stands I have used. Because of the features offered in the Ridgid Flip Top Stand, it was an obvious choice to make it a Tool-Rank Pick.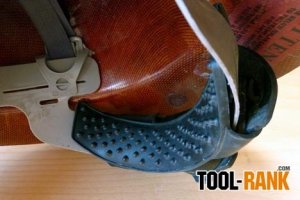 Reviews
Chris   July 22, 2011  
0
3
Is is fair or even possible to call a ToolRank Pick just from seeing a product demonstrated in a video? Well, that is pretty much the case for the Hat Grabber. The moment I saw it in action on video I knew it had the potential to be a real winner; all I had to do is test it out for myself to make sure it worked as well as advertised and confirm my suspicions. If you remember, the Hat Grabber is a small hardhat add-on that claims to better hold your hard hat on your head....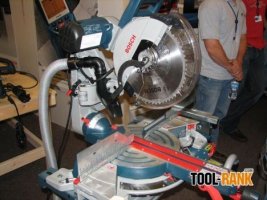 Reviews
Chris   May 04, 2011  
1
1
I have wanted to write a review for the Bosch Axial Glide miter saw for a while now, but the saw has so many features, that I thought It would be best to just do a video review. It looks like Bosch really took their time to make sure everything was done right, this not only includes the things you would expect, like bevel and miter controls, but even the smallest of things are done right. The Bosch GCM12SD miter saw is great, and is probably the best 12" saw on the market. I do a lot...
Reviews
Chris   March 21, 2011  
0
1
Remember a few days ago I went on a rant against carpenters pencils? I also talked about my new favorite carpenter pencil replacement, the Staedtler graphite 771. Well, I put together a little video to show you its cool features. The 771 is now my go-to pencil throughout the day, though I do keep a .7mm on hand when greater accuracy is needed. I don't think this pencil was designed for carpenters, but it has a lot of great features on it that suit our needs.
13 results - showing 1 - 10