4 results - showing 1 - 4  
Tool Blog
Gary   June 19, 2015  
1
7
Attending Milwaukee Tool Company's 2015 new product symposium gives me the responsibility of sharing with you some of Milwaukee's great new tools; but this year, more so than others, I have the greater (the bound) responsibility of not sharing some of what Milwaukee has for us in the near future. So, bound by contract until August 1st, about that I'll just say that Milwaukee Tool Company is still all about disruptive innovation. However, since the purpose of the event is to reveal (not conceal) their new tools, let me start by highlighting a few.
Tool Blog
Chris   March 13, 2015  
0
4
Do tool chests need to be made of metal? Well if Keter is making them, their answer is no, as Keter is a manufacturer of plastic products. Their modular tool chest system will allow users to customize their tool storage to match their needs, and adjust as they grow.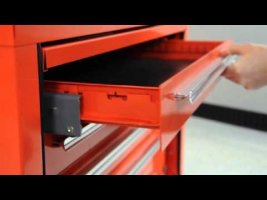 News
Chris   June 12, 2013  
1
0
Proto just came out with a new tool chest that allows professionals to organize and store their tools on the jobsite. Their 34-inch Service Road Box might look like your typical garage tool chest at first glance, but unlike your average tool chest, it is strong enough to handle serious jobsite abuse.
News
Chris   January 25, 2012  
1
0
Rolling tool boxes are becoming more and more popular on the jobsite. Workers often have to pick up from one location and move to another, and having wheels makes the process that much quicker and easier. Stanley makes a rolling tool chest that is commonly found on the jobsites and is one that I use, but the features on the Keter Master Pro Sliding Tool Chest have me thinking I need a change.
4 results - showing 1 - 4