2 results - showing 1 - 2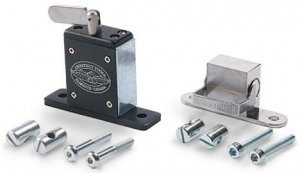 Hot Deals
Chris   December 13, 2011  
0
0
MagSwitch is the name we first associate switchable magnets and their use in jigs and fixtures, but it looks like Chestnut Tools want to give them a bit of competition. And what better way to kick things off then with a buy one get one free deal from Lee Valley?
News
Chris   October 26, 2009  
0
0
During my recent look over at the Ridgid website I noticed something interesting. Ridgid is now re-branding a few of the more common MagSwitch products. This is likely to mean you have a pretty good chance of getting these at your local HomeDepot, or having them ordered from HD if they can not be found in your area. This is a smart move for MagSwitch if HomeDepot makes them available in most of there stores. This could also do a lot to get the MagSwitch name out there.
2 results - showing 1 - 2