2 results - showing 1 - 2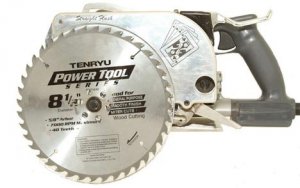 News
Chris   November 28, 2012  
2
1
It was two years ago when I first wrote about this new saw that offered so many new features and promised to save contractors time. The saw was the Straight Flush, and two years later it is almost ready to be a part of your tool arsenal.
News
Chris   November 15, 2010  
0
1
ToolRank user SulSaw posted a really cool video in the TR forums that showcases the first zero clearance flush cutting circular saw. The Straight Flush was designed and built by a professional contractor of 15 years, who was looking for a faster way to do his job.
2 results - showing 1 - 2