8 results - showing 1 - 8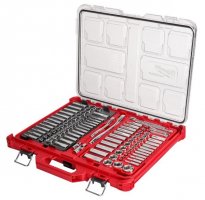 Tool Blog
Chris   April 27, 2020  
0
4
You will soon be able to purchase Milwaukee Tool Ratchet and Socket sets that use the Milwaukee PACKOUT Low-Profile Organizers as their storage cases. The new PACKOUT sets include both SAE and Metric options. The PACKOUT Organizers used in these sets are compatible with the complete Milwaukee PACKOUT Modular Storage System, which has grown to include 20 modular storage solutions.
Tool Blog
Chris   April 07, 2015  
0
4
Made with professionals in mind, DeWalt has introduced its new Mechanics Tool Sets, featuring sockets, ratchets, drivers, wrenches and more. In addition, their new Mechanics Accessory Tool Sets allow pros to customize their tool platform with smaller modular tool cases that connect to build a custom tool platform.
Reviews
Chris   October 03, 2014  
0
9
I am always looking for new ways to get my tools better organized, so when Sky Leap told me about their new Wrench and Socket Sorting trays, I jumped at the chance to give them a try. As part of their Get Sorted product line, their job is to improve productivity by sorting and organizing the tools in your drawer.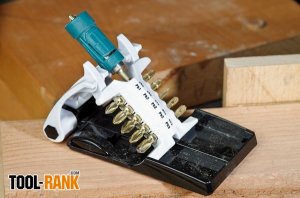 Reviews
Chris   January 23, 2014  
0
11
A while back Makita sent out a sample pack of their new Impact Gold Bits, Sockets, and Nut Drivers, all of which are rated to handle the high torque that today's impact drivers can deliver. They also sent out some fasteners, some fastening materials and some suggestions on how to put their new impact ready bits to the test. Of course I ignored their scenarios and put the Makita Impact Gold Bits to the test while on the job.
News
Chris   May 29, 2013  
1
1
Ideally you would want to have a separate socket for every size of nut or bolt, but with so many sizes, sometimes this is just not possible. The Go-2 Socket is a new product that is adjustable to fit a wide range of nuts and bolts and aims to be your one-stop solution.
News
Chris   May 07, 2013  
0
1
Nobody likes to spend their hard earned cash on driver bits or sockets, only to have them break after a few uses in your impact driver. This used to be a big problem when impact drivers were first introduced and people might be noticing it again now that impacts are offering even more torque. Irwin has introduced a new Impact Performance Line that has been designed with today's impact drivers in mind.
News
Chris   November 08, 2011  
0
3
I have always found that if your tools are easy to see, and each tool has its own place, then it is easier to spot a missing tool or one that is out of place. Not only does a system like this keep you better organized, but it many cases, it is more productive. Old sayings like "A place for everything and everything in its place" really do work.
News
Chris   May 16, 2011  
0
0
Makita has added yet another tool to their ultra compact line. Makita's new entry to their line is the Model WT01 3/8-inch Impact Wrench. These are a little less common then your standard impact driver, but they have the same general function. The advantage of the impact wrench is its ability to handle sockets without the need for adapters. The WT01 offers 1,000 in.lbs. of torque in a tool that is only 6-3/8" long and weights only 2.1 lbs. The impact wrench uses a Makita-built motor that provides veritable speeds of 0-2,300 RPM's and 0-3,000 IPM's....
8 results - showing 1 - 8