2 results - showing 1 - 2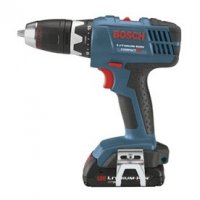 Hot Deals
Chris November 11, 2012
0
1
Lowe's is in a giving mood this Veterans day, offering some nice discounts on even more power tools and some accessories. It looks like these deals will expire tomorrow so you better act while you can. Don't forget about the Lowe's Black Friday and Christmas Days sales we posted last week. Thanks Vets for our Freedom and for giving retailers a reason to have sales.  
Videos
Chris December 27, 2010
0
0
If not for the creation of sites like Youtube, we would probably never get to see how creative people can be when sharing a music video about a Shop Vac. Not only is the song very catchy, but the kinetic typography styled animation is also very impressive. It only took 500 to 1000 hours to complete the animation, and I am sure the music was no walk in the park either. I should probably point out that this is not an official Shop Vac song or video. Enjoy.  
2 results - showing 1 - 2