2 results - showing 1 - 2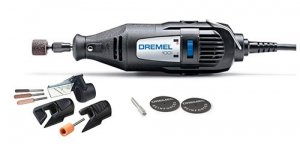 News
Chris   April 12, 2013  
0
1
To help you get ready for spring time lawn and garden work Dremel has come out with the new Dremel 100-LG Lawn and Garden tool sharpening kit. The kit includes everything needed to maintain and sharpen the most common lawn & garden tools.
Reviews
Chris   June 30, 2009  
0
6
Introduction It is always fun to test out tools for review, but it is especially fun when you know the tool you will be testing is something you need, or will make life easier. Such is the case with the Work Sharp 3000. Like me, I am sure a lot of carpenters have tools such as chisels and hand planes that get used and abused at work on a daily basis; but how often do those tools get the good sharpening they need to perform at their best. In the past I have used everything from belt...
2 results - showing 1 - 2