8 results - showing 1 - 8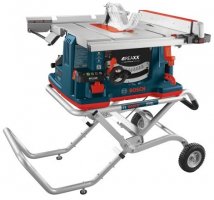 Tool Blog
Chris September 14, 2016
0
1
In a rare move—which even they admit—Bosch has decided to release a statement to clear up misleading information concerning the Bosch REAXX Jobsite Table Saw and the ongoing lawsuit. They don't specify what the misleading information is, but I bet journalists that are uneducated in law, who try to interpret legal documents and proceeding, are to blame. You can read the official Bosch Statement below.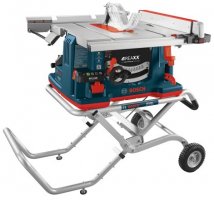 Tool Blog
Chris April 06, 2016
1
1
The wait is finally over, after months of delay due to some legal blocking from SawStop, the originator of the flesh-detecting table saw, Bosch has officially announced the release date of the GTS1041A REAXX Tablesaw to be June 1st, 2016.
Tool Blog
Chris March 18, 2015
1
2
Bosch has announced that their new GTS1041A REAXX Portable Jobsite Table Saw will be their first saw to use their proprietary flesh-detecting Active Response Technology to help reduce table saw blade injury. The system on the Bosch REAXX Table Saw can detect when human flesh comes into contact with the saw blade, and in response will drop the blade under the tabletop to reduce injury.
Tool Blog
Chris December 03, 2014
0
1
SawStop has announced that they will finally be coming out with a portable Jobsite Table Saw. While it would have been easy for them to simply make a smaller, lighter, table saw featuring their finger-saving technology, they actually added some innovative new features. Unfortunately, the Jobsite SawStop is still priced well above what most people can afford.
News
Chris July 20, 2012
0
1
If you have done any reading on the purposed Saw Stop mandate, you have probably noticed that most of the article writers are against it. It is not that we are against safety, we just don't like being told what to do, let alone by politicians that have probably never even used a table saw. And since we have the inventor of the Saw Stop to blame for these new safety regulations, I would be perfectly happy to see the manufacturers find a way to not use his patents. A Black & Decker patent filing indeed shows that at...

Weekend Links
Chris July 14, 2012
0
0
New Bosch Workwear – Capris for workers? - Tools In Action Is it fun to laugh at the expense of others? It is when you see people who are supposed to be "construction workers" dancing around like they were on a reality TV show. They got our attention so I guess their plan worked, though maybe not the attention Bosch wanted because the video evidence has been removed from YouTube. Black & Decker is Working on a Modular Power Tool System? - ToolGuyd ToolGuyd seems to have some inside information...
News
Chris February 20, 2012
0
0
The other day The Colbert Report did a segment about the growing of the nanny state and people who are destroying America. His target in the episode was SawStop and the inventor Steve Gass, "Who's do gooding dun gone do bad", as Colbert puts it. Should people have the right to by cheaper tools knowing that they may get injured if they use the tool incorrectly, or should we be forced to purchase a more expensive saw on the chance that we might make contact with the blade? Do we want a country that believes in freedom of choice,...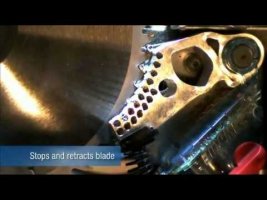 News
Chris October 06, 2011
2
0
The Wall Street Journal is reporting that the Consumer Product Safety Commission voted on Wednesday to move toward tougher safety standards for table saws. This comes as bad news for the Power Tool Institute and its members who believe the safety standards they adopted in 2007 are adequate when used properly; many of us actual tool users would agree. The problem is, the CPSC has been lobbied pretty heavily by inventor Stephen Gass, who wants every table saw in the US to use his safety invention which can stop a table saw blade as...
8 results - showing 1 - 8