4 results - showing 1 - 4  
Tool Blog
Chris   May 29, 2015  
1
1
Crowdfunding sites like Kickstarter are a great way for the little guy to get complete strangers to fork out their money on the promise of a great product. While product ideas are plentiful, it is rare to see a product not only be successfully funded, but also make their way into retail stores nationwide. Let me tell you, I was genuinely happy to learn that the Centipede Sawhorse was one of the few that made it.
News
Chris   July 11, 2013  
1
1
Inventor Ed Adkins has come out with what he has named the Centipede Sawhorse, but there is one problem, though it seems to be able to do all the things a sawhorse is capable of doing, it looks nothing like a sawhorse. But who says a sawhorse has to look like a horse?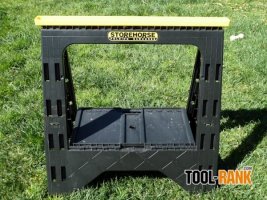 Reviews
Chris   February 24, 2012  
0
5
This might be hard for some of you to believe, but one of my most used tools on the jobsite is actually a pair of sawhorses. Whenever I need to cut a counter top, a wall panel or the occasional door I need a pair of sawhorses. Since I move around a lot on the jobsite, the lighter the horse the better, so plastic horses are a must. I have used a bunch of different saw horse brands over the years, but I have never been happy with any of them, that is, until I purchased a pair by...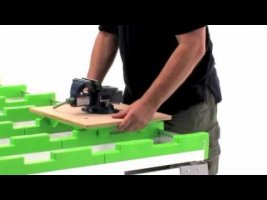 News
Chris   October 07, 2011  
1
0
Check out this new multifunction table that is sure to give the Festool MFT some competition. If size matters to you, take a look at the Benchmark Portable Work Table from Hagar Tools. The Benchmark is a foldable aluminum work table that is big enough to allow users to rip down full 4'x8' sheet goods.
4 results - showing 1 - 4