2 results - showing 1 - 2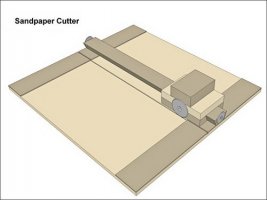 Gadgets
Chris   July 24, 2013  
1
1
If you have an electric sander that uses ½ or ¼-sheets of sandpaper, you probably find yourself spending a bit of time cutting your sheets to the correct size. If you use your sander fairly often, it can be a hassle cutting sheet after sheet. While cutting sandpaper is not exactly hard to do—and there are plenty of ways to do it—John Heisz from iBuildit.ca has a better way.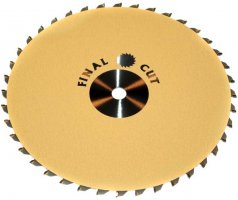 Reviews
Chris   August 25, 2008  
0
0
ManufacturerFinal Cut Supplied byFinal Cut Blade price:$75 Disks Price:$23-27 Introduction Every once in a great while a new product comes out that seems a little silly, but you know it just makes sense; Final Cut is one of those products. It is as simple as a sandpaper disk attached to the side of a saw blade. The Final Cut works on the theory of using lesser teeth that would usually leave a rougher cut, and let the Abrasive Disk, which is wider then the kerf of...
2 results - showing 1 - 2