13 results - showing 1 - 10  
Hot Deals
Chris   September 09, 2014  
0
1
It is getting to be that time of the year again, the time when it is best to plant your grass seed. Not too hot that your freshly seeded grass will have a hard time growing, and not too cold that your grass will go dormant and not grow at all. Knowing that it is grass growing season, Lowe's has a selection of Pennington Smart Seed on sale for 20% off for this week.
Hot Deals
Chris   May 28, 2014  
0
1
If you are looking for a table saw at a bargain price, look no further than the DeWalt DW745 10-inch Compact Table Saw. I happened to notice that HomeDepot.com has them for the low price of only $269.00. A quick look around the internet and you will see this is priced lower than even refurbished models.
Hot Deals
Chris   July 18, 2013  
0
1
Blaklader makes some pretty awesome pants, but all that awesomeness comes at a price that is a little higher than your average work pant. But like I said, these pants are above average, and once you try them for yourself, you will probably agree. So how do you make awesome pants even more awesome? Put them on sale. Contractor-Solutions is currently running a promotional code that will get you $25 off of your order of Blaklader Bantam pants. These pants normally cost just under $60, so a $25 savings is a pretty big...
Hot Deals
Chris   July 02, 2013  
0
1
One thing that we can always count on with upcoming holidays, is that there are always sales to go along with them. CPO, not letting a holiday go to waste, is offering up a 15% off coupon code that is eligible on some of the most popular name-brands. All you have to do is spend $75 or more on the eligible brands and use coupon code: freedom15 to get in on the savings. The offer is only good on new tools, and some items are excluded, so be sure to read the fine print. SHOP CPO 4th...
Hot Deals
Chris   May 31, 2013  
0
1
If you have been shopping around, looking at tools for Father's Day gifts, you might have noticed that there are some really good deals going on right now at Amazon. Usually you can find deals for only one brand at a time, but this time there are cash off deals from Bosch, DeWalt, Dremel, and more.
Hot Deals
Chris   February 18, 2013  
0
1
If a full day of partying like it's 1879 isn't good enough for you on this Presidents' Day, stores across the country have found an excuse to offer SALES. One of those stores is TylerTool.com, and how can we pass up a good deal?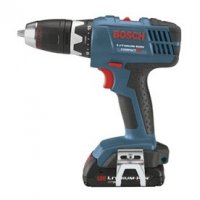 Hot Deals
Chris   November 11, 2012  
0
1
Lowe's is in a giving mood this Veterans day, offering some nice discounts on even more power tools and some accessories. It looks like these deals will expire tomorrow so you better act while you can. Don't forget about the Lowe's Black Friday and Christmas Days sales we posted last week. Thanks Vets for our Freedom and for giving retailers a reason to have sales.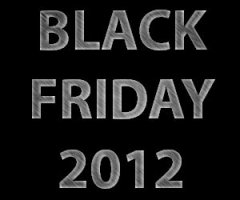 Hot Deals
Chris   November 07, 2012  
0
1
It is never too early to start shopping for Christmas or to at least start planning for your Christmas shopping. To help you plan your shopping Lowe's has pre-announced a few of their Black Friday deals, and if you are ready to start shopping now, Lowe's has a number of tools already marked down. Some of these are really good deals that are much lower than what Amazon is selling them at, including the tools that are on sale right now.
Hot Deals
Chris   February 21, 2012  
0
0
I didn't notice this until now, but CPO Outlets held a 15% off sale yesterday in honor of Presidents Day. Good news is the sale doesn't end until tonight, so if you missed the sale yesterday, you still have a second chance. CPO sells new and reconditioned tools on their CPO brand sites, but unfortunately the sale is only good on New tools. Still 15% off is pretty good. There is no minimum and CPO offers a flat rate of $6.99 for shipping. Enter coupon code pres15 on any of the sites below to get your...
Hot Deals
Chris   October 26, 2011  
0
0
I just remembered that Garrett Wade is offering a 15% off promo code that is good site wide, so I thought I better share it with you before the code expires tomorrow. I will be the first to admit that Garrett Wade's prices are not always the lowest on the net, however, they do offer a great selection of tools that can be harder to find at other locations, and most of there tools are priced similar to other online stores. They also carry many of the lesser-known tools I write about on TR, like the...
13 results - showing 1 - 10