14 results - showing 11 - 14
News
Chris May 02, 2011
0
0
Extension ladders are great for reaching high places or granting access to roof tops, but I have never been a fan of having to swing around the side of the ladder to step off. One thing that eases my mind is knowing that the ladder is properly tied off according to Cal-OSHA regulations, but that is just part of the solution. The Safe-T hand rail system has a new method that allows users to step through the ladder instead of swinging around it. The Safe-T extension system simply attaches to both sides of the...
News
Chris April 14, 2011
0
0
Photo: John Tetreault What happens if the power goes out while you are using a power tool? You probably set the tool down and head over to the power box to see what the problem is. You find that the breaker has been tripped so you reset it. There is one problem though, you forgot to turn off the tool you were using when the power went out. The tool powers on and cut into the project you have been working on for a week. ...
News
Chris March 23, 2011
0
0
OK not really, but they are offering a limited edition Festool first aid kit. Every contractor should carry a first aid kit and it also happens to be the law, so you might as well be medically prepared in style. The kit contains all of the common supplies required for emergency first aid, and has been certified to be ANSI/OSHA compliant. The important stuff is all housed in a Systainer 1, complete with red and white first aid emblem latches; too bad Festool didn't use the new T-Loc Systainer. Contents listed below. One question...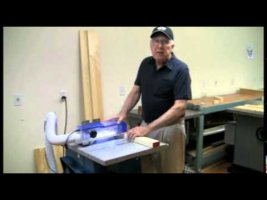 News
Chris February 06, 2011
1
0
ProTool Reviews and The WoodWhisperer both have some great articles about SawStop, a new rival flesh detecting table saw safety system, and what the Consumer Product Safety Commission can do to help lesson table saw injuries. It turns out that SawStop as a brand was not the first choice for Stephen Gass, the inventor of the table saw braking system. He originally went directly to table saw manufacturers to try and get them to license his SawStop system from them; but his licensing efforts failed. The SawStop technology was too expensive, heavy, and ruined saws blades after...
14 results - showing 11 - 14