15 results - showing 1 - 10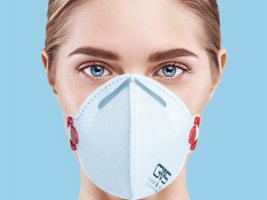 News
Chris   April 27, 2020  
0
1
Due to the shortage of N95 respirators and similar masks people have had to turn to reusing the masks or filters they would normally throw away. There are a lot of ideas floating around the internet about how to best disinfect an N95 respirator, but instead of believing what Average Joe had to say, I decided to reach out to the mask manufacturer that makes the ELIPSE mask I use for work and ask them directly. Here is what they had to say.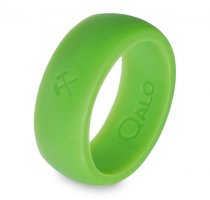 Tool Blog
Chris   March 20, 2015  
0
1
Do you wear your wedding ring while on the jobsite? If you do, did you know you could be putting your ring finger at risk? I read an interesting article from Tools Of The Trade talking about the dangers of wearing a wedding ring on the job, when I remembered a guy I used to work with. I do not remember the full story, but he lost his finger after his ring got caught on a ladder he was coming down. Could a silicone ring be the jobsite solution?
Hot Deals
Chris   August 21, 2013  
1
1
Most people might not be aware of this, but hard hats expire. The expiration date varies by manufacturer, and it also varies depending on your working conditions, but most manufactures recommend you replace your hard hat every five years. But do you remember the year you purchased your hard hat, because I don't. Thankfully 3M has come out with a hard hat that lets you know when it is time to be replaced—and you can get one for FREE.
News
Chris   September 07, 2012  
0
0
It is usually a sad day when something dies, but today we rejoice at the fact that the purposed table saw safety mandate, here in California, has died. One battle down, but we are still in a war.
News
Chris   August 20, 2012  
0
0
I don't really like talking about jobsite injuries as they are often painful to read about and see, but it is not everyday we hear about a man surviving getting impaled with an iron bar that passes completely through his head.
News
Chris   July 20, 2012  
0
1
If you have done any reading on the purposed Saw Stop mandate, you have probably noticed that most of the article writers are against it. It is not that we are against safety, we just don't like being told what to do, let alone by politicians that have probably never even used a table saw. And since we have the inventor of the Saw Stop to blame for these new safety regulations, I would be perfectly happy to see the manufacturers find a way to not use his patents. A Black & Decker patent filing indeed shows that at...

Weekend Links
Chris   March 31, 2012  
0
0
12V Recip Saw Showdown, Milwaukee v Bosch v DeWalt v Makita – Coptool Which ultra-compact reciprocating saw is best? Coptool puts the 12V recip saws from the major brands in a head to head battle. They test cutting speed, power, battery life, comfort and more. Check out the review to see who Coptool chooses as the winner. Custom Woodworker Takes on OSHA and Wins – Woodworking Network The big bad OSHA is out there and they just might find you and fine you, even if you did nothing wrong. How?...
News
Chris   February 20, 2012  
0
0
The other day The Colbert Report did a segment about the growing of the nanny state and people who are destroying America. His target in the episode was SawStop and the inventor Steve Gass, "Who's do gooding dun gone do bad", as Colbert puts it. Should people have the right to by cheaper tools knowing that they may get injured if they use the tool incorrectly, or should we be forced to purchase a more expensive saw on the chance that we might make contact with the blade? Do we want a country that believes in freedom of choice,...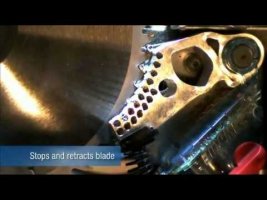 News
Chris   October 06, 2011  
2
0
The Wall Street Journal is reporting that the Consumer Product Safety Commission voted on Wednesday to move toward tougher safety standards for table saws. This comes as bad news for the Power Tool Institute and its members who believe the safety standards they adopted in 2007 are adequate when used properly; many of us actual tool users would agree. The problem is, the CPSC has been lobbied pretty heavily by inventor Stephen Gass, who wants every table saw in the US to use his safety invention which can stop a table saw blade as...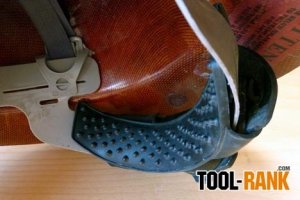 Reviews
Chris   July 22, 2011  
0
3
Is is fair or even possible to call a ToolRank Pick just from seeing a product demonstrated in a video? Well, that is pretty much the case for the Hat Grabber. The moment I saw it in action on video I knew it had the potential to be a real winner; all I had to do is test it out for myself to make sure it worked as well as advertised and confirm my suspicions. If you remember, the Hat Grabber is a small hardhat add-on that claims to better hold your hard hat on your head....
15 results - showing 1 - 10