13 results - showing 1 - 10
News
Chris October 03, 2012
1
4
In the 40's Dremel came out with what was basically a powered coping or fret saw. This tool they called the Moto-Saw was pretty revolutionary for its time and they even advertised it as "more like magic than any tool you ever saw". Seventy plus years later Dremel has a new version of the Moto-Saw that still looks like a fancy powered fret saw but can also be mounted in a stand and used as a small scroll saw.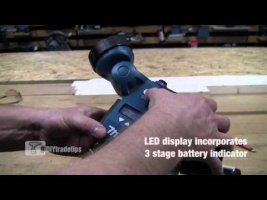 News
Chris September 27, 2012
1
0
Flashlights are always handy to have around and the music from a radio seems to make the day go by faster, so why not combine the two into one compact package? Besides, you can't show off your slick dance moves in the dark.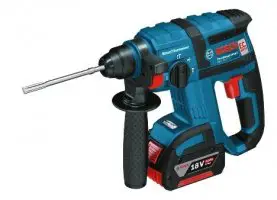 News
Chris August 09, 2012
0
5
Sometimes when we want to get a sneak peek at possible future tools, all we have to do is take a look at what is coming out in Europe. We don't always get what is offered, but when Bosch Germany announces new tools we take notice.
News
Chris July 20, 2012
0
1
If you have done any reading on the purposed Saw Stop mandate, you have probably noticed that most of the article writers are against it. It is not that we are against safety, we just don't like being told what to do, let alone by politicians that have probably never even used a table saw. And since we have the inventor of the Saw Stop to blame for these new safety regulations, I would be perfectly happy to see the manufacturers find a way to not use his patents. A Black & Decker patent filing indeed shows that at...
News
Chris July 16, 2012
0
0
Many of the major tool brands next generation tool batteries are beginning to incorporate battery level fuel gauges. We are also starting to see that some brands are coming out with 4.0ah batteries in other countries. A recently published Makita patent suggests that a more advanced Makita battery might also be in the works.
Manufacturer News
Chris June 04, 2012
0
0
I am not sure exactly what this means, but Powermatic has a large graphic that is taking center stage on their home page and it is counting down to this Friday morning (6/8/2012). Just about everything Powermatic makes is big in reality, so is the news big because the product is BIG, or is the news big because the news is BIG? Either way, I guess we will find out this Friday. Feel free to post your guesses or dreams of what is coming in the comments below. The obvious guess is a new...

Weekend Links
Chris May 12, 2012
0
0
4LTX Shelf Bracket – Inventor's Corner - ToolSkool ToolSkool came across some cool little shelf/furniture brackets while at the National Hardware Show. The 4LTX brackets can turn 3/4-inch wood into shelving, furniture, bookcase, tables, and more in a matter of minutes. Mladen, the inventor is originally from Bosnia and is trying to live the American dream.
Weekend Links
Chris April 28, 2012
1
0
DeWALT 4.0Ah 20V MAX Batteries Spotted in the Wild – Tools In Action Are you hungry for more cordless tool runtime? A 4.0Ah battery was spotted on a store shelf the land from down under. Could this be a sign of things to come? Remember, some of the major brands just recently made the move from 2.8Ah up to 3.0Ah. Do they want to get into an Ah race where size is also factor? Google sells 3D modeling tool SketchUp to Trimble Navigation – The Verge SketchUp is a popular...
Manufacturer News
Chris March 27, 2012
0
3
Hat tip to Jay over at CopTool for discovering this one. It turns out the 2012 Bosch Tool Catalog is now available at select tools stores and available online, and hidden inside its paper-thin walls are a few exciting new tools. Jay discovered a new Bosch Laser that is specifically designed to check the levelness of floors as well as a new Bosch wet tile/stone saw. Too bad it looks like the floor level cannot be used on walls. When doing wall paneling, a flat wall is a must and making a wall flat is the hardest part. ...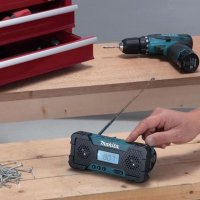 News
Chris February 02, 2012
0
1
Having a radio going while you work is like being inside a time warp. There is something about the music that makes the time just a little bit faster. But hauling a big radio onto the jobsite is the last thing on my mind when I have to unload a miter saw, air compressor and my other tools. Size is the reason I have not purchased a jobsite radio, but the latest radio from Makita UK is small enough to possibly be my first.
13 results - showing 1 - 10