4 results - showing 1 - 4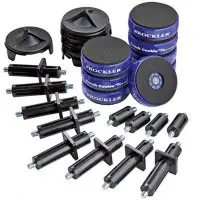 Hot Deals
Chris   March 03, 2014  
0
1
While Rockler's popular Bench Cookie Plus Master Kit normally sells for just under $64, it has come to my attention that it is currently on sale for only $39.99. The Plus Master kit not only includes a set of non-slip router cookies, but also a few different accessories that extend their versatility.
News
Chris   September 15, 2011  
0
0
I have been referring to router cookies as router pucks for a while now; as a hockey fan it was easy for me to make the obvious connection. I called them this because they do really look like hockey pucks, and I also wanted to stay away from using any trademarked names. Lee Valley also made the hockey connection, but being from Canada, they took the connection more literally then I did, and are now using actual hockey pucks for their router Bench Pucks. According to Lee Valley, they never wanted to get into...
Manufacturer News
Chris   August 08, 2011  
0
0
When products are made incorrectly, the consumer is the real winner, and such is the case with these Router Mats from Woodpeckers. Woodpeckers picked up a full pallet of router mats that were cut to an incorrect size of 22 x 25" and they are passing along the savings to us. For $25 you get a pack of 10 router mats, which is only $2.50 each; I don't even think Harbor Freight has them that low. The only thing that might get you is the shipping. There are a few different styles of router mats on...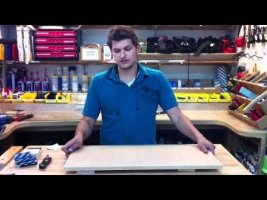 News
Chris   July 13, 2011  
1
0
Even though I have never used them, I still believe Rockler's Bench Cookies are one of the best tool inventions for woodworkers and finish carpenters. I always assumed I would pick up a set, but thus far I have not needed them; but now thanks to Fastcap, I might not ever own a set. Why? Because Fastcap's new TracPad lets you make your very own router cookies brownies. I always thought the Rockler cookies were a tool that could easily be DIY'd with some pieces of a router mat, a few blocks or circles...
4 results - showing 1 - 4