5 results - showing 1 - 5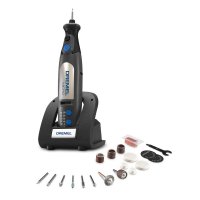 Tool Blog
Chris   July 31, 2014  
0
3
It looks like a new 8V Max Dremel is on its way onto store shelves.  The Dremel Micro 8050 Rotary Tool appears to be smaller than even the current 8V Max Dremel Rotary Tools, but still packs all the features we have come to expect and maybe even has some new ones.
News
Chris   May 14, 2013  
1
0
Often times the homemade tools we find are more interesting than the actual tools they are meant to mimic. Such is the case with a rotary tool design that is powered by the suction of a vacuum and has the secondary effect of cleaning up after itself.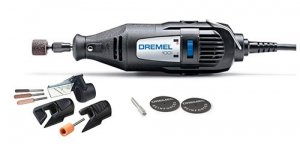 News
Chris   April 12, 2013  
0
1
To help you get ready for spring time lawn and garden work Dremel has come out with the new Dremel 100-LG Lawn and Garden tool sharpening kit. The kit includes everything needed to maintain and sharpen the most common lawn & garden tools.
News
Chris   August 12, 2011  
0
0
We can always count on Dremel to bring us some cool new tools that make diy and hobby projects even easier. Up first is a new Rotary tool, the tool that really put Dremel into household across America. The new Dremel 3000 rotary brings us a few great new features and might just make some of you past Dremel users long for a 3000 upgrade. The first feature is something we have all been wishing for since we got our very first Dremel all those years ago, on board wrench storage. The 3000 is the first...
Reviews
Chris   April 14, 2010  
0
6
Every time Dremel comes out with a new rotary tool I get that warm fuzzy feeling inside. I don't know why, maybe because it is one of those tools that you know can always get you out of a jam. That is, if you remember to have it on the job when you need it. This is also the reason I love the fact that it is cordless, no cords means it is practically setup right out of the case. The 8200 is Dremel's first Rotary tool that is compatible with all Dremel accessories and attachments, so the gap...
5 results - showing 1 - 5